01/09/2018
18 leaders to watch in 2018
Don't look for a change in 2018 as far as the forces of disruption and innovation are concerned. Both words will continue to underpin every aspect of the rapidly evolving retail, consumer goods and service provider ecosystem. Accordingly, Retail Leader offers an unabashedly subjective look at 18 individuals influencing their organizations and the retail industry in unconventional, diverse, less than obvious and potentially profound ways in the coming year. 
Naturally Winning
Amin Maredia, Sprouts Farmers Market, CEO
Maredia has worked hard to control his company's destiny, and the future looks bright.
A CPA and Harvard Business School alum, Maredia joined Sprouts in 2011 after working at major companies such as PriceWaterhouseCoopers and Burger King. Maredia has great timing. He became CEO at Sprouts in 2015, just as natural and organic products really started to take off among food shoppers. The Sprouts formula, which aims to offer natural and organic products at affordable prices, has been resonating with consumers ever since. The grocer says it is able to offer lower prices because it has relationships with farmers and is able to buy their excess produce at below-market costs and move it quickly into its stores. With revenue growth in the high teens, higher than average profit margins and ample cash flow, the business model is helping the company ride a wave of sustained growth fueled by surging organic food sales, which are poised to top $70 billion this year.
Maredia is now planning to lead Sprouts through several growth initiatives, including a digital makeover, as prospective buyers wait in the wings. Albertsons approached Sprouts months ago, but the two sides couldn't come to a deal. For now, Maredia says his company is focused on maximizing the reach of a smaller footprint of stores by investing in its grocery delivery game. Amazon Prime Now has been providing e-commerce services for 10 of Sprouts' stores, with plans to expand the partnership further in 2018.
Path to Purchase Innovator
Amit Sharma, Founder and CEO, Narvar
Sharma is a former Apple and Walmart executive focused on shoppers' post purchase experience.
Amit Sharma is on a mission to simplify the everyday lives of consumers and when his company does its job well it means consumers don't know that Narvar was even involved in their e-commerce experience. Sharma, a former Apple, Walmart and Williams-Sonoma executive, founded Narvar five years ago as a post-purchase experience platform to handle the type of e-commerce details that cause difficulties for most retailers. Stuff like order tracking, notifications, returns and customer care across numerous touch points. The creation of Narvar was born out of a recognition that the path to repurchase happens after a purchase is made, yet most retailers were not effectively engaging with shoppers after they hit the buy button to manage their fulfillment expectations and influence future behaviors. Narvar's philosophy is that taking care of people after they've made a purchase is the best way to build trust and turn customers into brand ambassadors. The company does that via capabilities such as offering a great returns experience and perfectly timed email communications all delivered in a seamless and operationally efficient way. The approach is working for the fast growing company that works with many major retailers. Narvar has already served more than 200 million consumers who completed 2 billion transactions in 24 languages.
A Retailer's Worst Nightmare
Andy Jassy, CEO, Amazon Web Services
Jassy's leadership of Amazon Web Services is the source of many retailers' woes.
Amazon Web Services (AWS) is why Amazon the retailer is a giant competitive issue for so many retailers. Jassy has led AWS since it was launched in 2006 after Amazon realized the cloud computing service it built to move faster could be offered to other companies. He joined Amazon in 1997, three years after the company was founded, and he held a variety of roles prior to founding AWS. He was named CEO of AWS in April 2006.
AWS now generates nearly all of Amazon's profits even though it accounts for only about 10% of net sales. AWS generates nearly three times the operating profit of Amazon's North American division while Amazon's international division produces operating losses. Without the financial contributions of AWS, Amazon's share price would not be above $1,000 and it wouldn't have been able to spend $13.7 billion to acquire Whole Foods Market or announce the addition of 25 U.S. fulfillment center projects in 2017.
While AWS's growth rate has "slowed" to the 40% range, the business has tremendous momentum ensuring cloud computing can continue to subsidize Amazon's retail efforts and market share gains. The AWS user conference known as re:Invent drew more than 40,000 attendees to Las Vegas Nov. 27 through Dec. 1, where new launches were announced such as Alexa for Business and a service called Amazon Sumerian designed to make it easier for developers to build VR/AR applications.
On-Demand Man
Bastian Lehmann, CEO, Postmates
Postmates is trying to be the new Instacart, Grubhub and Amazon all rolled into one.
Earlier this year, Bastian Lehmann testified before Congress in a hearing titled "The Disrupter Series: Delivering to Consumers." In his testimony, Lehmann made the case for retail delivery via robots and drones, with the hopes that Congress would consider advancing a budget that "prioritizes STEM education." And that makes sense, since Postmates is all about food delivery automation, whether the tacos are from Walmart, Taco Bell or Kroger.
The idea for Postmates was conceived in 2005 when German-born Lehmann was relocating from Munich to London and he struggled with finding a simple solution for moving goods around the city. He later pursued this notion of "ride-sharing for stuff" through AngelPad in San Francisco, where he met his co-founders Sean Plaice and Sam Street. Postmates now operates in 44 U.S. markets and is doing 2 million deliveries a month. The company's current sales make it a major player in the race to capture the food delivery dollars of consumers around the country. Lehmann, 39, says he expects the company to become profitable in 2018 and for it to go public next year.
In 2017, Postmates launched food delivery via self-driving robots in California and launched a fresh grocery delivery service in select other cities. To keep driving growth in 2018, Lehmann is laser-focused on grocery delivery. He says Postmates' grocery advantage will come from "doing more and doing it faster, when it comes to urban logistics."
A Lidl Bit of Faith
Brendan Proctor, Lidl U.S. President and CEO
Can Proctor get the Lidl formula right for the U.S. market?
German grocery chain Lidl made a big splash in America this year when it announced plans to open as many as 100 stores as part of its push into the U.S. market. The discount grocer is investing $200 million on the rollout and has opened 47 stores so far along the East Coast. Spearheading the massive effort is Proctor, who  moved to America in 2016 to take the U.S. president and CEO role for the company after leading Lidl operations in several countries, most recently in Ireland.
While Lidl encourages shoppers to "rethink grocery" and goes to market with a unique set of merchandising, marketing and store operations attributes, Proctor has a tough job ahead of him.
European grocery operators have floundered trying to launch in the U.S. Carrefour, Aschan, Marks & Spencer and others have all failed here. Already there are reports that Lidl is struggling. The company is reportedly adjusting its expansion plans after failing to sustain traffic in its newly opened U.S. stores. Lidl has also slowed down construction on many sites planned or backed out entirely of other deals.
All of these issues are fixable, but will require a big change in strategy. For Proctor, the question isn't whether the Lidl model works in the U.S. market, but what can his company do to adapt to that market?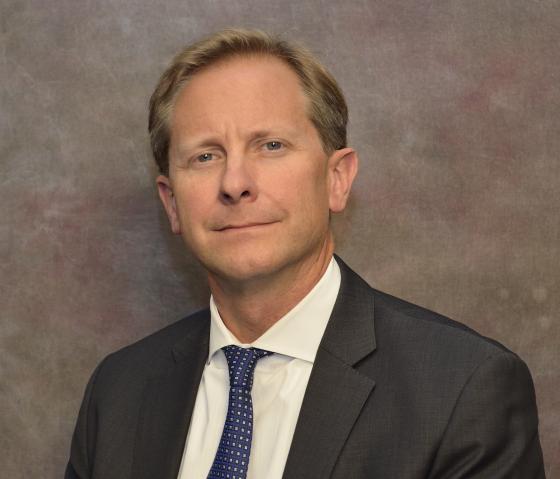 The Master of M&A
Bruce Hoffman, Acting Director, Bureau of Competition, Federal Trade Commission
Hoffman's views on competition will impact a retail and CPG world where deal activity is forecast to increase.
Less than two weeks after Hoffman assumed his role at the FTC in August 2017 he made a name for himself by announcing the agency had halted its review of the competitive implications of Amazon's acquisition of Whole Foods Market.
Hoffman's name will become more familiar to retailers and CPG companies in 2018 as the FTC weighs in on even more mergers and acquisitions, including CVS Health's $69 billion acquisition of Aetna. Early indications are 2018 will see an increase in deal activity compared to 2017, according to Deloitte's annual M&A trends survey of 1,000 executives at corporations and private equity firms. Roughly three fourths of those surveyed said deal flow will increase in 2018 and there was nearly unanimous agreement that deal size will increase.
That means Hoffman and others lawyers at the agency will be assessing all manner of competitive issues with more of a free market bias expected under a Republican administration. However, before than can happen the Senate needs to confirm Hoffman's new boss, Joe Simons, who president Trump appointed in October. It will be up to Simons to make Hoffman's appointment permanent. The pair worked together at the FTC previously when Hoffman spent three years with the agency from Sept. 2001 until Nov. 2004 while Simons led the Bureau of Competition from June 2001 until August 2003.
The Next-Gen Grocer
Chai Mishra, CEO, Movebutter
Mishra's online grocery store takes farm-to-table right to consumers' doorsteps.
In June, Chai Mishra launched Movebutter, a small online grocery store with 300 products. A month and a half later, the company had a waiting list of 120,000 people who wanted to place orders on its website.
The e-grocery startup based in Silicon Valley is a pure-play e-commerce operator, touting value pricing on limited assortments of own brand, quality, socially conscious products whose minimalist labels are reminiscent of the early days of private label. Movebutter's value proposition is rooted in thinking that the current grocery distribution system is broken, so it touts the elimination of middlemen, overhead and waste as drivers of its approach. Movebutter works directly with farmers, butchers and producers across the country to source food, and items are sealed in transparent packaging so consumers can see what the food looks like. Orders are delivered via FedEx or same-day shipping with ice packs to keep it cold.
Mishra describes his vision as making "the best food in the world accessible and affordable to everyone. Regardless of who they are and where they live." He also says traditional food retailers and CPG brands are struggling to keep up with the changing tastes of consumers, many of whom are interested in learning where their food comes from and enjoy the convenience of shopping online. With retailers like Target acquiring grocery delivery startups, companies such as Mishra's might be next in line for a mega-merger.
Store Experience Innovator
Ellie Bertani, Senior Director of Associate Innovation, US People Team, Walmart
Bertani is helping Walmart workers cope with the complexity of executing the retailer's omnichannel strategy.
With more than 1.5 million employees in the U.S., Ellie Bertani occupies an influential and high profile role at Walmart, a company whose actions with regard to employee compensation, benefits and satisfaction are watched closely. She also faces a challenge on a scale unlike any other in retail - improve employee productivity and satisfaction while elevating customer service in a complex operating environment where the increased use of technology could be viewed as displacing workers. It is a fine line to walk, especially at Walmart, where the company has long enticed entry level workers with the prospect of advancement potential.
Bertani is a relative newcomer to Walmart. After receiving a Master of Public Administration degree from Harvard and an MBA from the MIT Sloan School of Management, she joined Walmart in 2013 as senior manager of Women's Economic Empowerment. In August 2014 she was named Director of HR Strategy and Innovation and led projects such as diversity and inclusion, and entry level employee training that have paid off in improve customer service levels and sales growth. Last October, she was given a new challenge as Senior Director of Associate Innovation. In that role, Bertani works with Walmart's leadership team to develop a long-term workforce strategy, directs the retailer's U.S. change management practice and Lifelong Learning program and leads the company's Opportunity Agenda in partnership with the Walmart Foundation.
The Anti-Uber
John Zimmer, Lyft Co-Founder and President
This transportation industry innovator is shaping the future of fulfillment for retailers and brands.
Zimmer got a job out of college as an analyst at Lehman Brothers, but what he really wanted to do was disrupt transportation and reinvent ride sharing. He moved to Silicon Valley and launched Lyft in 2012, three years after Uber started up.
After a half-decade of playing second fiddle to Uber, Lyft is now finally coming into its own. The company recently announced a round of funding of $1.5 billion. That puts Lyft's valuation around $11.5 billion, which is still smaller than Uber's estimated $68 billion, but Zimmer's company has more than doubled the 162.6 million rides it provided during 2016. Lyft is now available in all 50 U.S. states and has statewide coverage in 41. It has also made the jump into Canada — its first international move — and started offering the service in Toronto.
While Lyft continues to do all the right things and looks at a possible IPO in 2018, retailers still wrestling with last-mile challenges could look to Zimmer's innovative vision for new solutions. WalmartLyft has a nice ring to it. One-hour shipping could happen through a (perhaps driverless) Lyft force that is happy to deliver full-time during the day. Grocery delivery would also be consistent with Zimmer's bigger vision: to improve people's lives with the world's best transportation.
Disrupting with Style
Katrina Lake, Founder and CEO, Stitch Fix
The personalized styling service is redefining the concept of retail experience.
Many companies will ship a box of products to customers' homes and claim to be disruptive, but few have done it the way Stitch Fix has. Founder and CEO Katrina Lake founded the service in 2011 while earning an MBA at Harvard and today Stitch Fix sits at the intersection of two of the driving forces in retail – personalization and artificial intelligence. Shoppers discover and buy what they love through personalized shipments of apparel, shoes and accessories, hand-selected by Stitch Fix stylists and delivered to their homes.
Lake contends Stitch Fix has created a better way to shop and its approach is redefining retail, however 2018 will be the company's most challenging year yet following a well-received public stock offering in November. Stitch Fix has to prove that its approach to apparel retailing can grow by attracting new customers while engaging more deeply with existing shoppers and serving men as well as women. Lake also faces the personal challenge of serving as CEO of a newly public company whose shareholders have high expectations about her ability to continue disrupting retail. The skills required to run a public company can be different than those relied on to found and scale a company and not all entrepreneurs make the transition smoothly.
Prior to founding Stitch Fix, Lake managed the blogger platform at venture-backed social commerce company Polyvore and consulted with a variety of e-commerce and traditional retailers during her time at The Parthenon Group.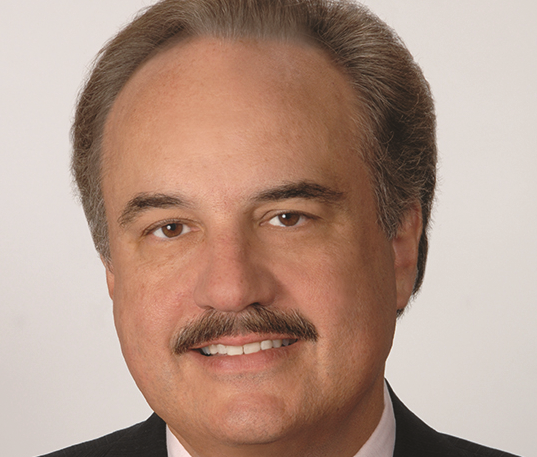 The Pharmacy Disruptor
Larry Merlo, CEO, CVS Health
Merlo will be bringing together two very different companies in the country's largest ever health-care merger.
Merlo has been CEO at CVS since 2011, and he has been credited with transforming the drug chain into a pharmacy innovation company. But Merlo's tenure has not been easy.
Since announcing that CVS would stop selling cigarettes and change its name to CVS Health in February 2014, the retailer has been struggling with sales and profit declines.
With the $69 billion Aetna deal, Merlo, who trained as a pharmacist at the University of Pittsburgh, is determined to create a health-care behemoth by joining companies from very different corners of the health-care ecosystem. CVS Health today reaches more than 100 million people each year through nearly 9,700 retail pharmacies, 1,100 walk-in medical clinics, and other clinical services. Together, the companies have roughly $240 billion in annual sales. The merger, expected to be finalized next year, must still be approved by shareholders and federal regulators, but at issue is how a retail pharmacy chain merging with a company insuring over 22 million will affect how Americans receive health care.
Though CVS faces immediate turbulence as it figures out what to do, Merlo's company is in a better position to benefit from the tail winds of the health care economy than other retailers.
The Rise of the Influencer
Negin Mirsalehi, CEO, NeginMirsalehi.com
In five years, Mirsalehi has transformed her social media reach into a budding beauty empire.
When Mirsalehi decided to create her first Instagram post in 2012, she didn't even have an Instagram account. Now, at age 29, and thousands of posts later, Mirsalehi is one of social media's top influencers and the CEO of a multi-million dollar brand. With more than 4 million Instagram followers, Mirsalehi, who is based in Amsterdam, has a bigger social audience than brands such as Yves Saint Laurent, Saks Fifth Avenue, and Pantene. Because Mirsalehi has grown such a loyal following, big beauty brands have hired her to promote their new lines. Some of the companies she collaborates with pay up to $20,000 per social media post, according to Money magazine. In 2015 Mirsalehi launched her own hair care line, called Gisou, which is on track to reach $3 million in sales in 2017.
Mirsalehi is part of a wave of social media-driven beauty influencers reshaping the estimated $62 billion U.S. beauty industry. The immediacy of social media is putting pressure on brands to become more innovative in their product offerings. To wit, everything in Mirsalehi's hair line is formulated with either honey or propolis, a bee by-product. The range has just the kind of artisanal, natural ingredients that more and more beauty shoppers are looking for.
But Mirsalehi's hair care brand is only part of her empire. She recently launched a video series called "Negin Mirsalehi: Real Life Daily," on her YouTube channel, where she has 190,000 subscribers. And Mirsalehi is still looking for a mega-deal with a CPG company. It may be only matter of time before Procter & Gamble comes calling.
The CPG Crusader
Nelson Peltz, CEO, Trian Fund Management
The activist investor is poised to bring disruption to Procter and Gamble.
That Procter & Gamble has become fodder for activist investors is a sign of where the iconic CPG company finds itself today, and a sign of what could happen at other CPG firms.
P&G has been falling behind major competitors when it comes to market share as consumers opt for cheaper store brands. Organic growth at P&G was just 2% last fiscal year, and the company forecasts 2% to 3% this year. To fix this, Peltz, 75, whose Trian Fund Management has invested about $3.5 billion in P&G, says the company needs to streamline its businesses, nurture more new and small brands, and reorganize management with outside talent. Peltz wants to split P&G into beauty, home care and family care units — each with regional leaders, which he says will spur new products. Peltz says P&G is not innovating fast enough, noting that the company's last breakthrough brand was the Swiffer introduced 20 years ago. Peltz has also criticized P&G's board for overpaying executives and considering internal candidates only for CEO. Meanwhile current P&G CEO David Taylor says the company is already in turnaround mode after shedding significant brands and entire businesses (like beauty) and cutting hundreds of millions of dollars in costs.
While P&G hashes out the proxy issue with Peltz, the company's susceptibility to shareholder activism could be a sign of things to come for other CPG companies in 2018.
Omnichannel Architect
Richard Maltsbarger, Chief Operating Officer, Lowe's
Lowe's is elevating its omnichannel experience in the rapidly changing home improvement sector.
Winning in the world of home improvement, as in all of retail, requires an omnichannel approach and the ability to leverage technology at a pace at least as fast as consumers. At Lowe's that challenge falls to Richard Maltsbarger who was elevated to the role of COO last fall with clear direction from CEO Robert Niblock that the "O" in chief operating officer also stands for omnichannel.
Maltsbarger joined Lowe's in 2004 as director of customer analytics, the year before Niblock assumed the role of CEO. He currently serves as chief development officer and president of international, positions in which he is responsible for corporate strategy, business development and international operations in Canada and Mexico. Maltsbarger officially becomes COO on Feb. 3 when 36 year Lowe's veteran Rick Damron steps down.
If Lowe's is to be successful in the future and narrow the performance gap with Home Depot it will be because of Maltsbarger's efforts to deliver a seamless omnichannel experiences and execute Lowe's brand promise to build lasting customer loyalty. As is common for a COO, he oversees operations of Lowe's base of 2,144 North American stores, supply chain, the professional business and services. He also works closely with Lowe's Chief Customer Officer Michael McDermott to further enhance the omnichannel customer experience. McDermott joined Lowe's in 2013 and up until assuming his current role in Oct. 2016 he served as Chief Merchandising Officer.
Dollar General Digital Accelerator
Rob Scruggs, Chief Digital and Customer Engagement Officer, Dollar General
Scruggs filled a newly created role to elevate Dollar General's digital efforts in 2018.
Dollar General loves physical retail, as evidenced by plans to open 900 new store this year, pushing it past 15,000 units by the end of 2018. However, the company also knows digital integration and leveraging its physical footprint will be key to increasing shopper engagement and growing sales with core shoppers whose lower income levels doesn't mean they don't have high digital expectations. That's why Rob Scruggs was tapped to serve as the company's first ever Chief Digital and Customer Engagement Officer. He's tasked with accelerating the company's digital strategy and developing resources to save customers time and money. He brought a non-traditional background to retail role when he joined Dollar General last fall, having previously served as global director of client experience for Bank of America Merrill Lynch and prior to that held experience roles at Asurion, E*Trade and J.P. Morgan Chase.
Scruggs is part of a recent talent infusion at Dollar General that includes his boss and Chief Merchandising Officer Jason Reiser, who joined the company in June after holding key merchandising roles at Vitamin Shoppe, Family Dollar and Sam's Club. Also new to Dollar General and integral to Scrugg's digital efforts is Chief Information Officer Carman Wenkoff who joined the company in June 2017.
Mmm Mmm digital
Shakeel Farooque, Vice President of Digital and E-Commerce, Campbell Soup Company
Campbell has a goal of generating $300 million in e-commerce sales over the next five years.
Everyone wants to up its e-commerce game, and Campbell Soup Company is no exception. Yes, the 148-year-old soup company is looking to update its business model and reverse declining sales by selling soup (and other things) online. So in July Campbell brought in Farooque, a former Amazon executive, to lead a new e-commerce division.
Farooque, who held a range of roles at Amazon before taking jobs at eBay and Kohl's, will have to figure out how to keep up with the rapidly evolving CPG landscape online. Farooque brings both a consumer and technology focus to Campbell. He most recently spearheaded the design and execution of Kohl's digital business strategy, transforming the organization into a strong omnichannel player. While at eBay, he overhauled the eBay Deals Program to increase subscriptions and nearly tripled revenues in Year 1.
At Campbell, Farooque's strategies will almost certainly include taking advantage of the company's big investments in meal kit companies Chef'd and Habit. Another strategy may involve an online service the company is currently testing that will deliver soups to homes.
If Farooque can reinvent the selling of soup and help Campbell  stay ahead of the e-commerce curve, he may have a hand in reinventing something much bigger: the center of the store.
The Meal Kit Magician
Tobias Hartmann, President North America, HelloFresh
Experienced supply chain executive will determine viability of meal kit model in the U.S.
The meal kit industry is poised for a shakeout in 2018 and Tobias Hartmann will be one of those doing the shaking. The veteran e-commerce executive was named President of North America at HelloFresh last September ahead of the company's initial public stock offering in Germany.
The move likely assured investors about the company's ability to execute its strategy in the U.S. HelloFresh doubled the size of its U.S. customer base in 2017 and under Hartmann's leadership will look to surpass revenues of $1 billion in a fragmented market where rivals Blue Apron have stumbled and Plated was acquired by Albertsons. HelloFresh believes it is at the forefront of disrupting the large food industry at the beginning of an online transition and meal kits are just part of its plan to build a global lifestyle brand.
To meet that challenge, Hartmann brings to HelloFresh nearly two decades of management experience in developing, launching and operating direct-to-consumer products and business services solutions for private and public companies. Prior to HelloFresh he served as President of Radial Inc., which included the former companies eBay Enterprise and Innotrac who helped other retailers manage their supply chains. He also served as Managing Director and Chief Operating Officer of D+S GmbH, a German based full-service e-commerce and business process solutions provider.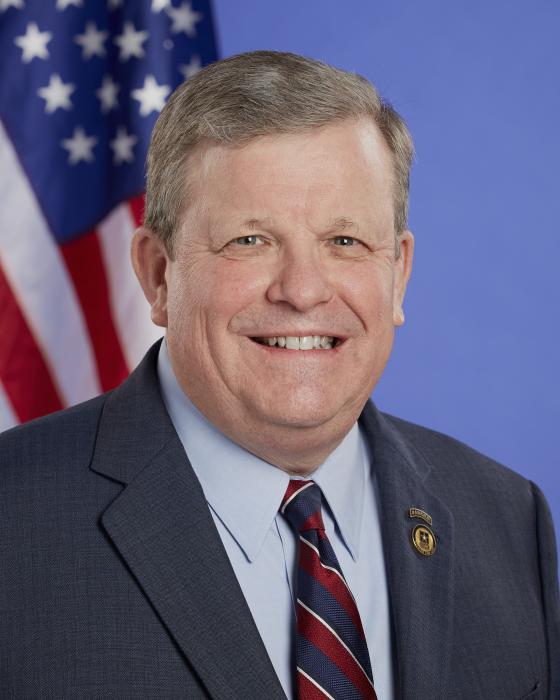 Servant of Those Who Serve(d)
Tom Shull, Director and CEO, Army and Air Force Exchange Service
Shull leads an $8.5 billion retailer with a growing digital presence.
The Army & Air Force Exchange Service (AAFES) is often overlooked in conversations about retail competitors, but that is a mistake with Tom Shull serving as CEO. The 1973 West Point graduate and Harvard MBA led a major digital effort that opened a new competitive front for AAFES in late 2017 that is estimated to have an annual sales impact of $200 million.
Long restricted to only serving shoppers on military bases and overseas locations, AAFES increased its addressable market by about 18 million people in November when honorably discharged veterans became eligible to make online purchases from AAFES. Prior to a Department of Defense ruling in early 2017 only active duty, reserve and Guard members, 100% disabled veterans and their dependent family members were able to shop with AAFES.
Shull set out to change that situation in 2012 when he became the first civilian director and CEO of the AAFES retail operation, leading the effort to make the exchange benefit available online at AAFES as well as the Marine Corps Exchange, Navy Exchange and Coast Guard Exchange. In addition to its digital presence, AAFES operates 3,500 facilities consisting of department stores, convenience stores, gas stations, restaurants, theaters and specialty stores on military installations in all 50 states, five U.S. territories and 33 countries.