7-Eleven rolls out grocery delivery and store pickup
Get great content like this right in your inbox.
Subscribe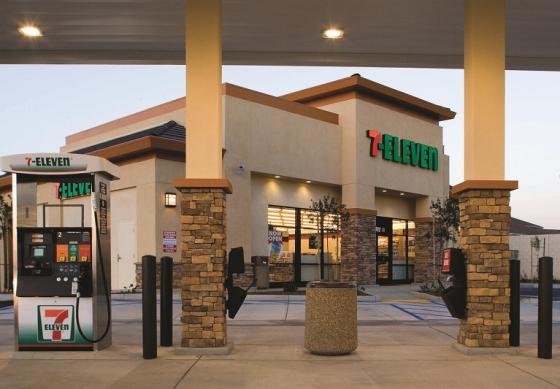 7-Eleven is making a play for time-starved consumers with on-demand ordering for delivery or in-store pickup at select Dallas stores.
The retailer is testing 7-ElevenNOW in select stores and expects to roll out the service to other U.S. locations in 2018. Customers in the Dallas area who enroll in the new app will receive free delivery on their first order. The app can be downloaded from Google Play or Apple App stores.
"Today's digitally savvy consumer expects a wide range of options right at their fingertips and 7-Eleven is delivering on that promise," said 7-Eleven Chief Digital Officer Gurmeet Singh. "We continuously ask our consumers how we can make their lives better, and 7-ElevenNOW is a proprietary solution to their on-demand needs. The app will enable our customers to get the products they want, when and where they want them, quickly and conveniently. This is redefining convenience."
As it undergoes a significant digital transformation, the retailer continues to look for ways to expand and enhance the company's shopping footprint – and consumers' digital shopping experience – outside its stores as well.
When ordering items through 7-ElevenNOW, 7-Eleven customers can choose to receive direct delivery to their location or pick up their prepared order at the participating store of their choice within the 7-ElevenNOW footprint. A wide selection of snacks, cosmetics, gift cards, home goods, beverages and hundreds of other products are available for purchase on the app.
To use the 7-ElevenNOW interface, shoppers simply open the application and choose which option they prefer: delivery or pick-up. If delivery is selected, the app will auto-locate the nearest participating store and, once the order is placed, send it to a courier service. The courier then picks up the customer's prepped products at the store and delivers them to the customer's location. If shoppers choose pick-up, they select the items they want as well as the store they prefer for pick-up. The order will be waiting for them at the register. Customers can pay for both delivery and pickup via the app.
"7-Eleven has a legacy of innovation," said 7-Eleven President and CEO Joe DePinto. "We have been pioneering new trends in the convenience industry for 90 years. Our company was the first to offer coffee in to-go cups, operate 24/7 and provide a self-serve soda fountain. 7-Eleven will always look for innovative ways to reach and excite our customers and maintain our leadership position in convenience retailing. Today, that means redefining convenience through digital innovation."
7-ElevenNOW is one of several new services implemented by the 7-Eleven digital team as part of a companywide commitment to provide value and delight for every customer experience. The digital team is working on a digital transformation, which includes the technology customers experience, as well as the technology that works behind the scenes to ensure seamless and effortless interactions. 
Other recent digital releases include the expansion of the popular 7Rewards app-based customer loyalty program, now available on a wider range of eligible purchases, and the launch of 7-Eleven Bot on Messenger, which allows millions of 7-Eleven fans to engage with the brand from within Facebook.
Other customer-centric 7-Eleven innovations include the expanded availability of Amazon Lockers for in-store package pickup, added Amazon Cash to over 8,000 locations, and BillPay–an app powered by PayNearMe to help cash users pay for a variety of bills at 7-Eleven stores.
7-Eleven operates more than 11,000 stores in the United States.