99 Cents Only boasts new CEO, COO and strong sales
Get great content like this right in your inbox.
Subscribe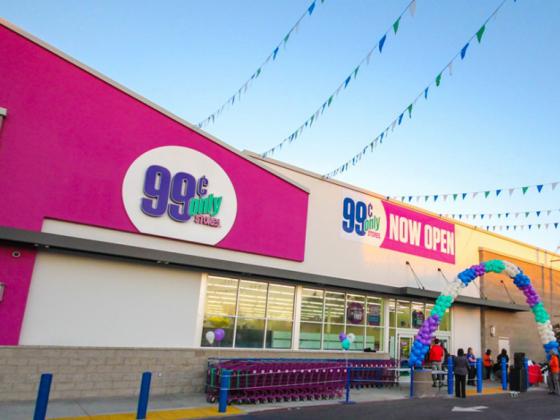 99 Cents Only Stores has promoted its chief merchant to CEO on the same day it named a new COO and announced impressive fourth quarter sales.
The company announced that Jack Sinclair has been named Chief Executive Officer upon the retirement of retail industry veteran, Geoffrey Covert. Sinclair joined the company in 2015 as Chief Merchandising and Marketing Officer and worked with Covert to improve the company's financial performance and position 99 Cents Only for growth, the company said.
"99 Cents Only Stores is one of the most iconic and unique brands in retail today," said Sinclair. "I am privileged to serve with a team that has laid a solid foundation for success and that delivers unparalleled value and a unique customer experience. We look forward to continued growth, welcoming new customers to our existing stores and introducing our stores to new communities. We have ambitious goals and our growth trajectory is just beginning."
Sinclair has led retail businesses in the United States and the UK in his 35-year retail career. He led the Grocery business of Walmart U.S. from 2007 to 2015, having previously spent 14 years at Safeway PLC in London where he had responsibility for Operations, Merchandising and Marketing. As Chief Merchandising and Marketing Officer at 99 Cents Only Stores, Sinclair refocused the merchandise team on its core mission of providing exceptional value with top-name brands, closeouts, fresh produce and seasonal offerings.  
"Jack is deeply committed to 99 Cents Only Stores and has been a tremendous advocate for our associates, customers and communities," said Covert. "I am confident that we have put the company on a path to success and continued profitable growth."
Covert's retirement caps a 44-year career in the grocery retail sector. Under Covert's leadership as Chief Executive Officer since September 2015, 99 Cents Only Stores has grown both revenue and Adjusted EBITDA. 
"Geoff's contributions to 99 Cents Only Stores have been invaluable and we are grateful for his leadership," said David Kaplan, Co-Founder and Global Private Equity Co-Head of Ares Management, L.P. "Today the Company is well positioned to extend its recent growth trajectory, thanks to Geoff's stewardship and Jack's unique understanding of our business model, knowledge of the industry, and proven track record."
The company said Jason Kidd has been appointed as President and Chief Operating Officer, reporting to Sinclair. Kidd has over 25 years of retail experience and joined the company in 2014 as Senior Vice President of Store Operations. Prior to joining 99, Kidd held a Senior Vice President role with Sam's Club, a division of Walmart Stores Inc. Kidd's career has included senior positions in Operations, Communications, Planning, Integration and Merchandising.
Norman Axelrod, a Director since 2012, has been named Chair of the Board, succeeding Andrew Giancamilli, who will continue to serve as a Director. Felicia Thornton has been named Vice Chair of the Board and will continue to serve in her current capacity as the company's Chief Financial Officer.
The company also announced certain preliminary financial results.
Preliminary unaudited annual fiscal 2018 revenue is expected to be between $2.26 and 2.27 billion (on a 53-week basis), with an estimated annual same store sales increase of 8% to 8.5%. Preliminary unaudited fourth quarter fiscal 2018 same store sales are expected to increase by 6% to 7%, representing same store sales growth of over 12% on a two-year stack basis. The fourth quarter benefitted from strong holiday sales performance with Christmas sell through of approximately 88%. 99 Cents Only Stores has now achieved eight consecutive quarters of positive same store sales.
Founded in 1982, 99 Cents Only Stores LLC operates 391 stores in California, Texas, Arizona and Nevada.