99 Ranch Market teams up with Alipay
Get great content like this right in your inbox.
Subscribe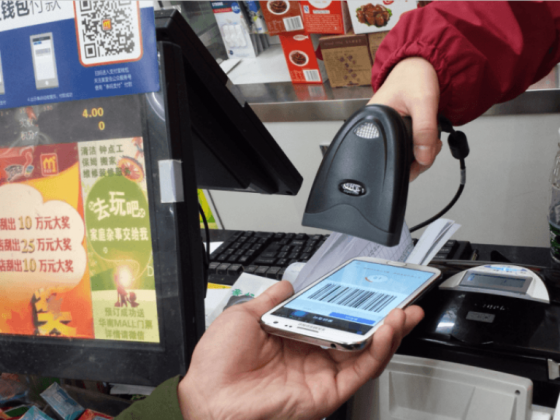 99 Ranch Market is hoping to give Chinese shoppers a more familiar path to purchase.
 
One of the largest Asian supermarket chains in North America is partnering with Alipay, China's leading digital payment platform and the primary means of online and mobile payment for Chinese consumers. This will enable 99 Ranch Market shoppers to pay for items using Alipay's Mobile Wallet in-store.  Over 40 million brick-and-mortar merchants now accept Alipay across China.
 
"We are committed to offering our shoppers the best experience and service possible, and that means offering a payment method that is the most secure and convenient," said Juliet C., Marketing Manager of 99 Ranch Market. "Our partnership with Alipay will enable us to offer our Chinese customers traveling in the U.S. with a familiar checkout experience that minimizes stress at the register, whether its language barriers or payment concerns, while also enabling us to better connect with them and draw them into the stores."
 
Starting July 1, Chinese travelers visiting the U.S. will be able to pay using the Alipay app at 99 Ranch Market's store locations across California, Washington State, New Jersey, Maryland, Nevada, Texas and Oregon. 99 Ranch Market will provide Alipay services in-store through the activation and implementation support of CITCON, a leading cross-border mobile payment and marketing solutions provider that helps connect merchants with Chinese mobile wallet users.
 
"Chinese consumers often seek out specialty grocery stores when they travel through the U.S., searching for familiar foods and products that aren't always available at local supermarkets," said Souheil Badran, President, Alipay Americas. "By offering Chinese travelers shopping in their stores the ability to pay with our familiar and popular payment method at the register, 99 Ranch Market is giving their customers the best shopping experience possible. We are thrilled to partner with 99 Ranch Market."
 
Alipay's geolocation-based "Discover" function and push notifications within the app will enable Chinese customers to locate nearby 99 Ranch Market store locations, receive promotional information and make purchasing decisions.  99 Ranch Market will also be able to market to Chinese travelers before, during and after their visits to the U.S., boosting exposure of their businesses.