A.C. Moore crafts a perfect partnership
Get great content like this right in your inbox.
Subscribe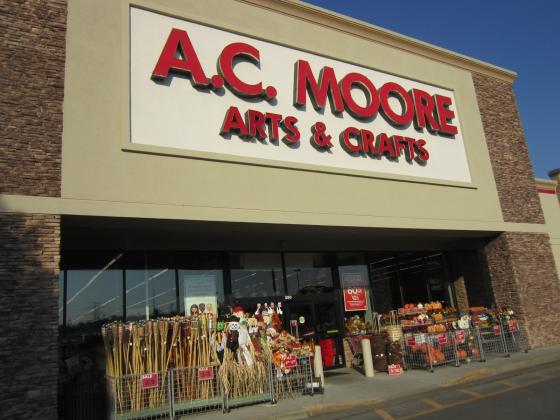 Arts and crafts retailer A.C. Moore has joined forces with the Create and Craft TV network on an omnichannel effort.
The collaboration will showcase A.C. Moore's assortment of more than 60,000 arts and crafts products on Create and Craft's broadcast to more than 70 million homes worldwide. Through this creative alliance, consumers will now have multi-channel access to a continuous stream of inspiration and materials, created by crafters, for crafters, and available at A.C. Moore.
The partnership gives shoppers in the creative community the power to decide how they want to connect with products: online, on-air, on a mobile device, or in-store.
Create and Craft already has a large presence in the creative marketplace, broadcasting 24 hours a day, 365 days a year across three channels in the U.K. and U.S.
A.C. Moore currently operates 135 brick-and-mortar locations in the United States, and recently announced the acquisition of e-commerce company Blitsy, and an exclusive partnership in handcraft marketplace Zibbet. The combination of A.C. Moore's comprehensive suite of proprietary products and Create and Craft's world-class educational content will position both companies on the leading edge of creative innovation.
"Create and Craft's partnership with A.C. Moore creates a unique and exciting consumer proposition, delivering innovative products supported by relevant, inspirational education to a borderless, international community," said Create and Craft's North American President Tony Sheridan. "It is rare for two companies to share such a game-changing vision and one that is a true differentiator."
"We are very excited to partner with such a creative force in the industry," said A.C. Moore President Anthony Piperno. "At A.C. Moore, we continuously strive to find ways to best serve the needs of our customers, whether through product evolution or consumer experience. With this strategic partnership, we will be able to efficiently and effectively share our brand, products, and vision with millions of arts and crafts enthusiasts worldwide."
The launch of the exclusive partnership with dedicated airtime on Create and Craft's global broadcast is expected in early 2018.