Advance Auto Parts looks to accelerate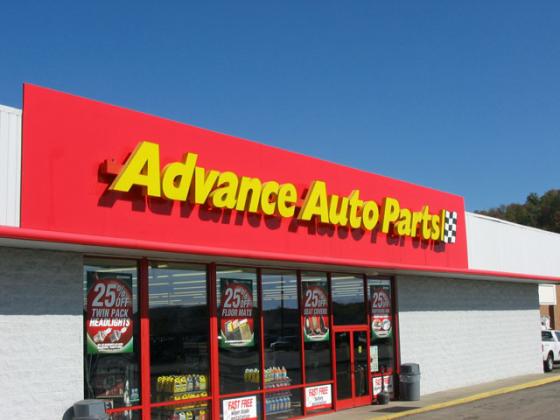 Advance Auto Parts is gaining sales growth momentum as it enters the second year of its transformation plan. 
The company reported fourth-quarter same store sales of -2.6%. That's better than the 3.1% decrease in the prior-year quarter and much less than the decrease expected by most analysts.
In addition to improving sales and traffic, the company says it is also focusing on supply chain and information technology.
"Through the strong dedication of our entire team, we continued to close the performance gap versus the industry and our laser focus on working capital enabled a 56% increase in free cash flow in a difficult sales environment," said Tom Greco, President and Chief Executive Officer. "As we enter the second year of our transformation plan, we still have a lot that we want to accomplish. We remain steadfast in our commitment to strengthen our customer value proposition, deliver market share improvement and execute our productivity agenda to drive margin expansion."
Net Sales for full year 2017 were $9.37 billion, versus $9.57 billion in 2016. Comparable store sales for the full year decreased 2%.
The company had net income of $113.7 million, or $2.49 a share for the fourth quarter ended Dec. 30. Excluding the impact of the new tax law and one-time items, the company earned 77 cents a share. Analysts polled by Thomson Reuters had expected adjusted earnings of 63 cents a share.
Revenue decreased 2.2% to $2 billion.
The company expects 2018 sales between $9.1 billion and $9.4 billion. The company's 2017 sales dropped 2% to $9.4 billion.
The company says it expects to recognize a significant amount of transformation expenses over the next several years as it transitions from the integration of its Advance Auto Parts and Carquest US businesses to a plan that involves a more holistic and integrated transformation of the entire company across all four banners, including Worldpac and Autopart International. These expenses will include, but not be limited to, restructuring costs, third-party professional services and other significant costs to integrate and streamline the operating structure across the enterprise.
The company says it focused initial transformation efforts on the AAP/CQUS field structure in the second quarter and is reviewing other areas throughout the company, such as supply chain and information technology.
As of Dec. 30, the company operated 5,054 stores and 129 Worldpac branches and served 1,218 independently owned Carquest stores.