Ahold Delhaize's online grocery sales soar
Get great content like this right in your inbox.
Subscribe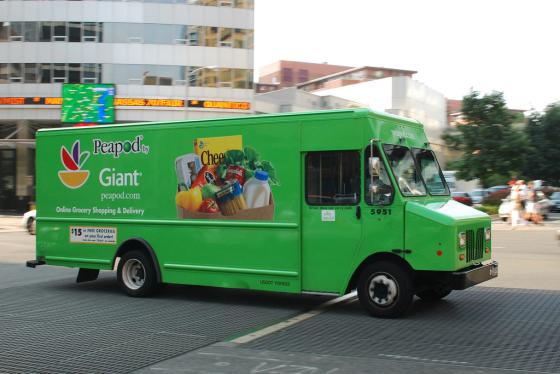 Ahold Delhaize says it delivered strong sales and earnings growth due to a roaring U.S. economy.
Ahold Delhaize's online sales surged 21.5 percent to 677 million euros ($776 million) in the third quarter compared with a 3.6 percent rise in group sales to 15.8 billion euros ($18.09 billion). 
Frans Muller, CEO of Ahold Delhaize, told CNBC Wednesday that all retail brands are growing and that it was "a very good quarter."
When asked about the outlook in the United States, where the brand has a strong presence, Muller said: "In food retail it is very important for us that we see a strong economy, and a strong economy is also driven by low unemployment rates and people have more dollars in their pockets - talking about the U.S. market as you know is 60 percent of our total business so a strong economy is important to us, and I think there are more things which can support our customers in their spending than only tax cuts."
The supermarket operator, which generates roughly two-thirds of its revenue in the United States, is investing in new online fulfillment warehouses which it hopes will lower costs and improve delivery times. A partnership with startup Takeoff will see the opening of a first small automated warehouse center at a Stop & Shop store in Connecticut this year.
Group sales at Ahold Delhaize increased 3.6 percent to 15.8 billion euros ($18.09 billion) in the three-month period, with sales rising 3.2 percent in key markets of the United States and 5.8 percent in the Netherlands.
Underlying quarterly operating income beat expectations, rising to 647 million euros, compared with an average forecast of 620 million euros.
The supermarket company said its free cash flow rose 112 million euros to 538 million euros, and increased its full-year guidance to 2 billion euros from 1.9 billion euros.
"We continued to renew our store network and invest in our digital capabilities and new technologies to make shopping easier for customers, while offering them even more options to live healthier lives. In the U.S., Stop & Shop remodeled all its stores in the Hartford area, as the first phase of its repositioning program. In the Netherlands, Albert Heijn to go opened its first checkout-free stores, offering customers super-fast shopping without waiting in line. Delhaize Belgium became our latest brand to provide customers with at-a-glance guidance on the nutritional quality of own brand products," Muller added. "In the United States, comparable sales grew significantly by 3.0% compared to the previous quarter, excluding gasoline, with positive volume growth. Comparable sales were up 2.5% adjusted for the impact of extreme weather events on the performance of Food Lion. Online sales rose 11.8%, supported by improving sales trends at Peapod.
 
Ahold Delhaize said it will provide an update on its strategy at the Capital Markets Day on Nov. 13 in New York City.