10/03/2018
AI makes the (nearly) perfect forecast possible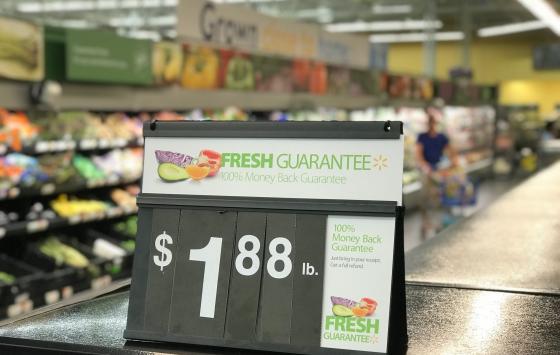 There tends to be a lot of hype around artificial intelligence with sexy use cases such as autonomous vehicles, personalized marketing or medical breakthroughs garnering breathless media attention. Less glamorous AI use cases in retail don't receive the same level of attention, yet they have the potential to have a huge impact on operational performance.
One area in particular relates to demand forecasting and the ripple effects it has throughout the supply chain and on overall profitability – either when retailers get it right or wrong. Demand forecasting is the perfect use case for AI due the huge number of variables that need to be integrated into the equation to produce the perfect forecast, one that provides an adequate volume of inventory to satisfy true demand versus shortchanging the shelf with inventory and not giving shoppers access to products they would buy if available.
"Having a solution with the ability to merge customer data and AI demand forecasting algorithms – all in one platform – is hugely beneficial to a retailer's bottom line," said Patrick Buellet, Chief Strategy Officer with Symphony RetailAI.
Retailers struggle to produce accurate, timely demand forecasts, and many third-party systems are outdated and incapable of understanding complex consumer behavior patterns, according to Symphony RetailAI's research. As a result, 34 percent of retail supply chain leaders surveyed in September 2018 said one of their top supply chain challenges is lack of forecast accuracy. Further complicating things is the fact that different forecasting strategies are required for different product types, especially fresh categories. Many of today's systems lack the sophistication and the requisite grocery-specific logic.
To address the situation with an AI solution, Symphony RetailAI unveiled at its annual Xcelerate Retail Forum in Boston on Oct. 3, a new solution called SR Demand ForecastingAI. Built internally and born from the company's years of direct experience with retail customers, the solution incorporates machine learning to understand sales patterns and anomalies, helping retailers understand external impacts, determine their relevance and improve forecasting accuracy.
 "We're already seeing vastly reduced error rates through SR Demand ForecastingAI's forecasts and seasonal predictions, as well as significant time savings for demand planners," said Buellet. "By intelligently applying the best algorithms based on data, retailers can now better forecast demand for fresh and ultra-fresh grocery items alongside other categories, improving service levels while simultaneously reducing food waste."
Early tests have indicated that retailers can achieve a stunning 50 percent improvement in forecasting accuracy versus their existing legacy demand forecasting systems and approaches. That improvement leads to sales growth by alleviating inconsistent inventory buys, overstocks and resulting markdowns, out-of-stocks, margin erosion, and fresh waste optimization. It also reduces the need for manual intervention because of continual data cleansing and machine learning which results in cleaner data. With cleaner data, retailers can create better inventory strategies, with AI providing immediate feedback on next best steps. Better forecast accuracy also improves customer loyalty because of more relevant and localized assortments, and higher availability.
"SR Demand Forecasting AI underscores our industry-leading position in delivering AI-enabled solutions to today's top retailers, as we leverage our 30 years of retail expertise to address the day-to-day pain points affecting business," said Graeme Cooksley, President and Chief Operating Officer of Symphony RetailAI. "We're proud of how rapidly we're able to innovate to bring these offerings to market, especially when you consider the approach of many in the industry, acquiring other vendors or establishing partnerships in order to provide AI capabilities and insights."