07/27/2017
Amazon ecosystem gains momentum as profits tumble
Amazon doesn't make money the way other retailers do and that's why it is a worsening competitive nightmare for so many companies.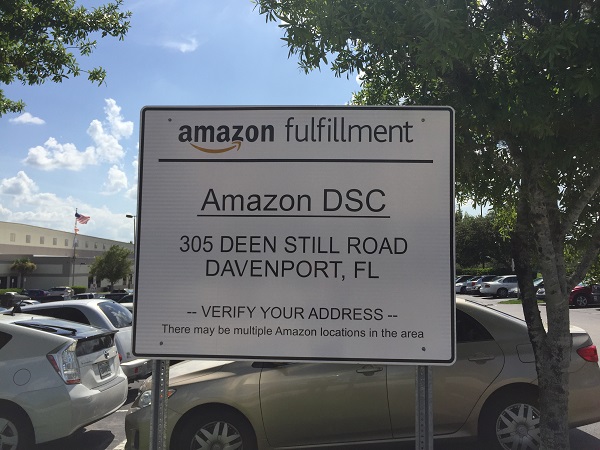 The uniqueness of the Amazon business model was evident again in financial results for its second quarter ended June 30. Amazon slightly exceeded its sales forecast, met its operating income forecast but saw a huge decline in net income due to increased expenses that caused it to badly miss analysts' earnings estimate. The volatility of profits is par for the course at a company that uniquely blends cloud computing, supply chain services, proprietary device sales and content creation with an unrivaled Prime membership program and e-commerce operation – and soon a substantial brick and mortar presence courtesy of its pending $13.7 billion acquisition of Whole Food Market announced June 16.
As for the second quarter performance, here's what happened:
Amazon sold a lot more products and services. Net 

sales increased nearly 25 percent to $38 billion, slightly above the company's guidance range of $35.25 billion to $37.75 billion provided at the end of the first quarter. Product sales increased 17.2 percent and were easily outpaced by service sales that grew 42.2 percent.

Operating

 income declined 51 percent to $628 million, toward the low end of the company's guidance range of $425 million to $1.075 billion.
Net income declined sharply to $197 million, or 40 cents a share, compared to net income of $857 million

, or 

$1.78

 a share, in the second quarter the prior year. Analysts expected earnings of $1.40 a share.

Expenses surged with costs Amazon identifies as technology and content leading the way, up 43 percent to $5.5 billion. Fulfillment costs increased 33 percent to $5.2 billion and marketing costs surged 44.2 percent to $2.2 billion.
The cloud computing business known as Amazon Web Services (AWS) remains the company's profit driver. Sales grew 42 percent to $4.1 billion, making AWS the smallest of Amazon's three divisions accounting for only 10 percent of sales. However, AWS grew operating profit at 27.6 percent to $916 million.
AWS operating profits were roughly double the North American division where sales increased 26.6 percent to $22.4 billion and accounted for 59 percent of total company sales. Amazon's international division is a huge drag of profitability even though sales increased 17 percent to $11.5 billion. The division posted an operating loss of $724 million, much worse than a prior year loss of $135 million.
In the third quarter, a period that includes Amazon's Prime Day sales promotion period, sales are expected to increase between 20 percent and 28 percent to between $39.25 billion and $41.75 billion. Profitability will be sketchy, with the company forecasting operating income to range from a $400 million loss to a $300 million profit compared to a $575 million operating profit the prior year.
Those figures don't include the impact of the Whole Foods deal, but Amazon CFO Brian Olsavsky said during the company's conference call that, "We are excited about the acquisition and looking forward to working with the team at whole foods. We are really glad to join up with them."
He did not provide further insight as to the status of regulatory review or expectations regarding when the deal may close.