Amazon unveils Christmas game-changer
Get great content like this right in your inbox.
Subscribe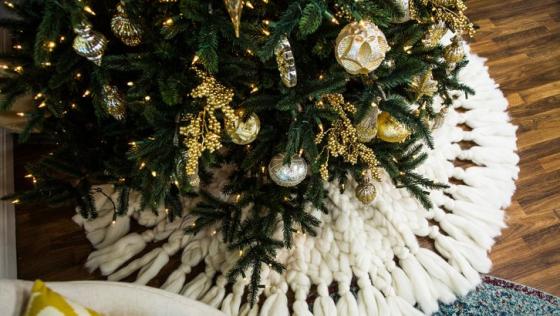 Amazon has crafted a deal with Hallmark to sell live Christmas trees -- shipped free-- beginning Nov. 21.
Hallmark is the exclusive supplier to Amazon for 6-7' fresh-cut Christmas trees. These trees will ship free for Amazon customers. The move has the potential to up-end Christmas tree sales across the retailer spectrum, because it removes the pain point for shoppers of having to load a tree into a car and drive it home.
Each Amazon tree comes from family Christmas tree farms in the USA, and is inspected for quality and shape prior to shipping. Hallmark Christmas trees begin shipping Nov. 21 and include a biodegradable tree removal bag and tree preservative with each shipment.
"We're excited to expand our Hallmark flower and plant offerings on Amazon with fresh-cut Christmas trees this holiday season," said John Nens, Hallmark's Global Brand Licensing Director. "Hallmark's longstanding connection to Christmas with Keepsake Ornaments naturally led us to extend our brand into the fresh-cut Christmas tree category. Bringing this time honored tradition right to your front door is amazing. We're making it easier than ever to experience a fresh-cut Christmas tree in homes all across the country."
Hallmark's full-line of fresh-cut Christmas trees include:
6-7' Balsam Fir
6-7' Black Hills Spruce
6-7' Black Hills Spruce Sno-Tip
6-7' Fraser Fir
3-4' Black Hills Spruce Sno-Tip
3-4' Black Hills Spruce
3-4' Scotch Pine
The Hallmark fresh-cut Christmas trees are featured at www.Amazon.com/hallmarkflowers.