Are auto parts no longer Amazon-proof?
Get great content like this right in your inbox.
Subscribe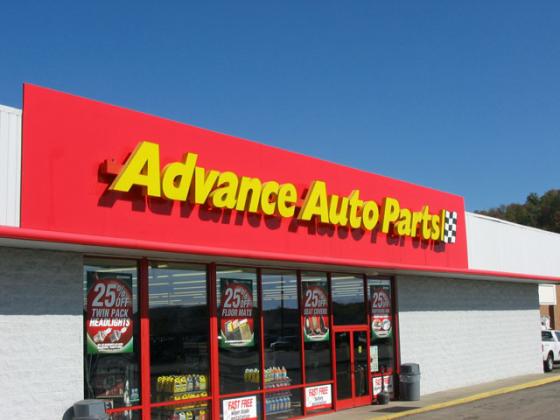 A little over a year after Amazon moved aggressively into the auto part sector, Advance Auto Parts seems to be struggling.
The auto parts retailer reported decreases in same store sales and revenue for its first quarter ended April 21. The company is in the second year of a planned 5-year restructuring.
"We are pleased to report another quarter of operational improvement as we begin the second year of our five-year plan. Through the commitment of our entire team and a relentless focus on execution, we were able to deliver operating margin expansion and double-digit EPS growth in the first quarter. In addition, we have taken a disciplined approach to significantly improve both working capital and cash generation. Our first quarter performance reinforces our commitment to making consistent progress on the transformation of Advance, strengthening our Customer Value Proposition and driving increased value for our shareholders," said Tom Greco, President and Chief Executive Officer.
Amazon has been moving into auto parts, teaming up with auto parts makers and redesigning its auto parts website as it looks for a piece of the $50 billion DIY aftermarket parts market. 
Total net sales at Advamce Auto Parts for the first quarter were $2.9 billion, a 0.6% decrease versus the prior-year period. Same store sales for the first quarter decreased 0.8%.
The company's gross profit margin increased 32 basis points in the first quarter to 44.3% from 44% in the first quarter of the prior year. The increase was primarily driven by a reduction in material costs and related items.
The company's adjusted operating income was $224.1 million, 7.8% of net sales for the quarter. This represented an increase of 71 basis points versus the prior-year period, driven by the increase in gross profit, as well as a decrease in SG&A from the expense management initiatives described above. 
As a result of the recently signed Tax Cut and Jobs Act, which lowered the federal tax rate, the company's effective tax rate in the first quarter was 24.5%, compared to 35.0% in the previous prior-year first quarter. The company's Adjusted EPS was $2.10 for the quarter, an increase of 31.3% compared the first quarter of the prior year. 
As of April 21, Advance operated 5,044 stores and 131 Worldpac branches and employed approximately 71,000 Team Members in the United States, Canada, Puerto Rico and the U.S. Virgin Islands. The company also serves 1,225 independently owned Carquest branded stores across these locations in addition to Mexico and the Bahamas, Turks and Caicos, British Virgin Islands and Pacific Islands.