08/28/2018
BJ's Wholesale drives growth in Q2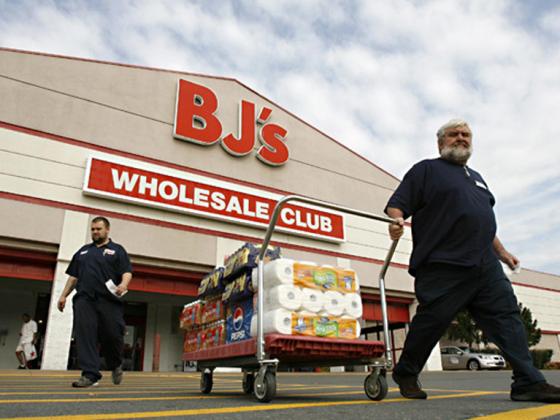 BJ's Wholesale Club is driving growth with investments in store experience and merchandise just several weeks after the company returned to the public markets.
In a second quarter earnings call with analysts, CEO Chris Baldwin said that the company has seen sales and traffic gains as a result of the closure of Sam's Club stores over the past year. Earlier this year Sam's Club shut down at least 63 stores and laid off thousands of workers.
Baldwin also mentioned that the retailer has been having success with its general merchandise assortment, driving good volume of treasure hunt sales.
The company, which went public again on July 2, said adjusted per-share earnings came to 31 cents, ahead of the 27 cents consensus estimate. Sales rose 4.3% to $3.24 billion from $3.10 billion a year ago. Same-store sales rose 2% excluding fuel. The company had a net loss of $5.6 million, or 5 cents a share, in the quarter, after net income of $19.7 million, or 22 cents a share, in the year-earlier period. 
 "We are pleased with our second quarter results, which exceeded our expectations," said Christopher J. Baldwin, Chairman and Chief Executive Officer, BJ's Wholesale Club. "We're still in the very early stages of our transformation. Our progress is accelerating as we work to attract and retain members, get them shopping and make it more convenient to shop at BJ's.  As a result of our performance, we have increased our expectations for the full-year." 
The company consummated its IPO at an offering price to the public of $17 per share. The company sold 43.1 million shares of its common stock in the IPO, including the additional 5.6 million shares purchased by the underwriters in the exercise of their overallotment option, resulting in total net proceeds of $691 million after deducting underwriters' discounts and commissions. The company used the net proceeds from the IPO to repay the $623.2 million principal amount of indebtedness plus $10.2 million of accrued and unpaid interest and prepayment premium under the company's second lien term loan.
Following the IPO, the company received ratings upgrades from both Moody's and Standard and Poor's. The company's ratings are now B1 at Moody's, up from B3, and B at S&P, up from B-.
Looking ahead, BJ's expects full-year sales of $12.6 billion to $12.7 billion and adjusted EBITDA of $102 million to $112 million.
The company currently operates 215 clubs and 135 BJ's Gas locations in 16 states.