The blurry line between retail and restaurants
Get great content like this right in your inbox.
Subscribe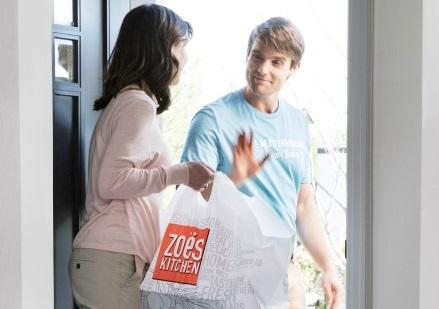 The fast casual restaurant chain Zoës Kitchen has carved out a niche for itself by serving Mediterranean inspired food and promoting the fact that its kitchens don't have microwaves or fryers. Grilling is the predominant method of cooking and fruits, vegetables, lean proteins and fresh herbs dominate the menu.
Just a few years ago a traditional grocers wouldn't have viewed Zoës Kitchen as a competitor, but a recent move by the operator of 261 locations highlights how the distinction between providers of food at home and food away from home have become irrelevant – especially from the perspective of someone looking for a convenient solution to feed a hungry family. The restaurant chain recently announced plans to provide online ordering via its web site or mobile app with direct delivery from its restaurants provided by the DoorDash service.
"Delivery has been a focus for us as we continue to provide convenience offerings for our guests, so they can enjoy our better-for-you, Mediterranean food whenever they want it, wherever they want it," said Casey Shilling, Chief Marketing Officer at Zoës Kitchen. "DoorDash's commitment to operational excellence and brand integrity closely align with the experience we want all of our guests to have as we work to deliver goodness each and every day."
As restaurants have become more like retailers and vice versa, the consideration set for people who want to eat something has expanded tremendously. This "Foodshift" phenomenon was discussed recently during a webinar Retail Leader hosted with industry thought leaders from IDC Retail Insights and Precima. Executives from those organizations share insights from landmark research in which 3,000 shoppers and 200 retailers were surveyed. The goal was to probe new behaviors and perceptions of loyalty and in the process dispel misperceptions about marketplace dynamics while uncovering overlooked but effective growth strategies.
The recent webinar is available on demand by clicking here.