CEO Perspective: 5 Keys to Optimizing AI ROI ASAP
Get great content like this right in your inbox.
Subscribe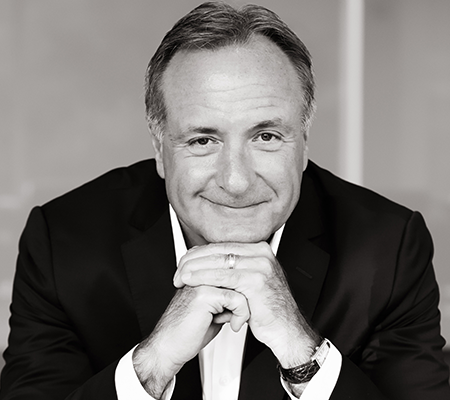 In my role as CEO, I know all too well how difficult it can be to get past vendors' "buzzword bingo" to truly understand the meaningful business impact a technology can provide. Having engaged with retail executives worldwide as they assess how to unlock meaningful ROI using Artificial Intelligence (AI), I can offer a blueprint for how these executives assess both technologies and partners when deciding where to apply AI in their organizations.  My discussion also leverages my personal experience helming an innovative organization that for more than a decade has delivered transformative – and measurable – business results for retailers by applying advanced AI and machine learning techniques to the realm of price and promotion optimization. Here are five keys:
1. Do the solution designers have a strong and proven track record applying the appropriate AI and Machine Learning (ML) techniques to well-defined business problems?  As with any sophisticated tools, the effectiveness of the tool is dependent on the skill with which it is used.  Effective data science teams must have demonstrable cross-functional expertise, including deep domain expertise in retail, in-depth knowledge of the tools at their disposal (and their corresponding strengths and weaknesses), and long-term practical experience applying these tools to real-world problems.  By their nature, AI and ML continue to grow more robust and nuanced the longer they execute on real-world challenges with real-world data, so look for technologies that have been in deployment for many years.  In addition, an effective business partner should have the ability to implement and support their customers in multiple countries and languages and communicate a strong product vision with a proven track record of delivering on their product development roadmap commitments.
2. How does the technology enable articulation of goals and objectives by the business users and allow them to reflect the desired balance between different business goals?  Does the system help users to understand and visualize these tradeoffs?  Retailers have long been accustomed to thinking in terms of whether a given item or category is a traffic driver, a revenue driver or a margin enhancer.  But the goal of AI is to go beyond the traditional human-constrained analysis of which items best serve which roles, and for which shoppers, by enabling rapid, iterative modeling of what-if scenarios so business users can see exactly what the impact of a potential price change or promotional offer would have on units, revenue, margins and profits.  With this sort of visualization, users can easily tune the dials to adjust the weighting for each of these business goals, down to the item-store level, to ensure financial plan objectives are met.
3. Can the solution deliver impact on strategic business goals as well as tactical day-to-day operations?  In our example, having a solution that makes price and promotion recommendations is table stakes.  But does the solution also contribute to the strategic imperatives of having a relevant and engaging price image?  Price image places a retailer's overall pricing position in the mind of shoppers relative to competitive prices. Does the solution understand and factor in shoppers' price sensitivities, competitive elasticity, cannibalization and halo effects across your assortment?
4. Is the solution aware of underlying model quality and confidence (and corresponding decision risk)?  How does the system respond or behave when information is poor, training data is sparse, or uncertainty is high?  In an ideal world, retailers could feed the AI models with years of detailed, accurate and clean data, enabling them to accurately Business realities, of course, are much messier. A new product may be introduced that doesn't resemble an existing item enough to support accurate inferences. Shopper behaviors, market dynamics and competitive landscapes may shift suddenly and dramatically. Legacy data sources may be spotty, inaccurate or in inaccessible sources.  Effective stochastic modelling to compensate for sparse data, the ability to separate the signal from the noise and detect early shifts in signals are all possible with the right AI and ML techniques in the hands of the right experts. And to enable business users to make informed choices, the solution should be completely transparent as to how much confidence the model's predictions reflect along each relevant parameter.
5. What are real-world examples of the solution delivering measurable value, in both the near- and long-term horizons, to businesses similar to yours?  Under your stewardship in the retail C-suite, you want to prioritize your investment where you can gain the most meaningful and significant ROI both in the near term and over time.  Nothing is more important than seeing how other businesses with similar challenges to yours have successfully leveraged an AI solution to first harvest low-hanging fruit, then gain additional returns year after year as their teams grow in sophistication and nuanced use of the solution's capabilities. Similarly, you want a business partner who had demonstrated a long-term partnering approach with retailers, continuing to engage productively over the years to help the retailers unlock more and more value.
The retail market has clearly shifted its stance from wondering when – and whether – AI is relevant. Today retailers across the board recognize that tomorrow's retail winners are those who leverage these capabilities and successfully apply them to their vast and growing sources of data on shoppers, competitors and the market.  The good news is that there are proven AI solutions that give retailers a way to get started today to increase your competitive edge, better engage shoppers and sustain a healthy long-term business model. With a thoughtful approach to assessing your options, you can select the technology partner who will team with you to accomplish these goals and dominate in your chosen markets.
Marc H. Hafner is Chairman and CEO of Revionics, a provider of AI-driven pricing, promotion and markdown optimiziation solutions.