Christmas comes early for Sears Holdings competitors
Get great content like this right in your inbox.
Subscribe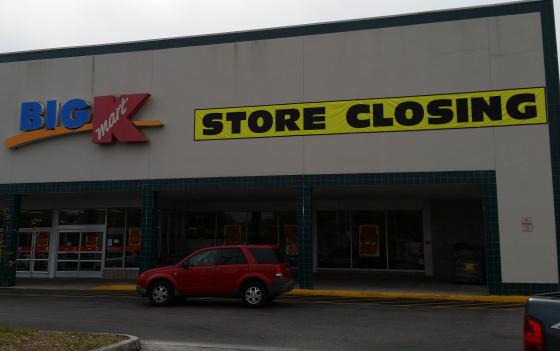 Billions in additional market shares are now up for grabs during what was already expected to be a strong holiday season now that Sears Holding's has filed for Chapter 11 bankruptcy. The company said it plans to close 142 unprofitable stores before year end, on top of 46 previously announced closures that are currently underway, with more closings likely since plans are to reorganize around a smaller store platform of EBITDA-positive stores. In addition to the lost revenue from store closes, news of the bankruptcy filing is likely to have a chilling effect on shoppers, especially those in the market for larger ticket items or gift cards, concerned about the retailer's viability after the holidays.
The prospects of Sears and Kmart having a great holiday season weren't high to begin with since both brands have been losing market share and closing stores for the past decade. With the bankruptcy filing coming ahead of the holiday season, an even larger volume of market share than the company was likely to lose anyway is up for grabs. Sears Holdings ended its most recent fiscal year on Feb. 3 with revenues of $16.7 billion, down from roughly $22 billion the prior year, with the decline attributable to store closings and further deterioration of same store sales.
What form Sears Holdings and its assets take in the future are unclear for a number of reasons. The company's former CEO Edward Lampert (he resigned in conjunction with the filing) is also the company's largest shareholder through ESL Investments. In a separate statement he indicated Chapter 11 was not the route he preferred and has proposed acquiring an undisclosed number of stores.
"ESL put forward proposals in April and August to acquire certain Sears assets, followed by a comprehensive proposal in September for liability management transactions, strategic asset sales (including those assets that ESL had made proposals to purchase) and real estate transactions," the company said in a statement. "All the proposals had the goal of providing liquidity and runway for a transformation. While a comprehensive out-of-court resolution was ESL's preferred approach, it did not prove possible to achieve this outside the framework of a Chapter 11 process. ESL believes that supervision by a judge will enable creditors to address any issue among them according to a clear set of rules and permit the sale of certain assets through a court-approved auction process to maximize value."
ESL said it plans to work closely and collaboratively with other stakeholders to restructure the company's balance sheet using the Chapter 11 framework as quickly and efficiently as possible and will continue to press forward with the goal of seeing Sears emerge from this process positioned for success as a smaller, less indebted retailer in an integrated retail environment.
As it does so, Lampert will remain as Chairman, but his Chief Executive Officer duties will be assumed by a collection of executives functioning as an Office of the Chief Executive Officer. The three executives running the day-to-day operations include Chief Financial Officer Robert Riecker, Leena Munjal, Chief Digital Officer, Customer Experience and Integrated Retail, and Gregory Ladley, President of Apparel and Footwear.
The company has also secured $300 million in senior priming debtor-in-possession financing from its senior secured asset-based revolving lenders and is negotiating a $300 million subordinated DIP financing with ESL Investments.
"Over the last several years, we have worked hard to transform our business and unlock the value of our assets," Lampert said. "While we have made progress, the plan has yet to deliver the results we have desired, and addressing the company's immediate liquidity needs has impacted our efforts to become a profitable and more competitive retailer."
How Lampert is defining progress isn't exactly clear as Sears Holdings descent into irrelevancy has been slow and steady under his leadership and the company's bankruptcy was seen as inevitable given its deteriorating performance.