Coca-Cola veteran joins Honest Co. Board
Get great content like this right in your inbox.
Subscribe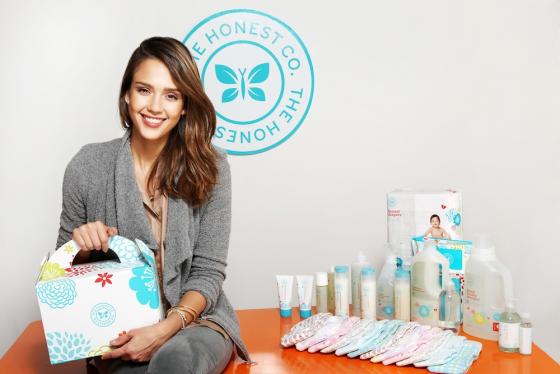 A global consumer marketing and branding veteran is bringing her expertise to the Honest Company board.
The personal care company founded by Jessica Alba announced that Katie Bayne has been appointed to its Board of Directors. Bayne is the second female member of the Board, and the company says her appointment is part of a commitment to ensuring a diverse and inclusive workforce.
"Creating more diversity within our business is critical to executing our strategy," said Nick Vlahos, The Honest Company CEO. "As we continue to grow and expand into new markets around the world, we need to mirror the communities that we serve within our own operations. Katie is an exceptional, proven business leader who truly understands our mission and business, and I look forward to her support as we continue on our journey to becoming a global brand."
With the addition of Bayne, The Honest Company's Board of Directors grows to seven members. She joins founder Jessica Alba and five other members in overseeing of company's mission and strategy.
"I'm proud to have built a consumer-centric brand with a leadership team driven by diversity in thought," said Jessica Alba, The Honest Company Founder and Chairperson of the Board. "Katie is a strong and inspirational female executive and her strategic expertise will help us further our mission, deepening our connection with consumers on a global scale."
Bayne brings nearly 30 years of consumer marketing experience to her new position on the Board of Directors. She was a longtime strategic marketing leader at Coca-Cola, working in various global management positions of increasing responsibility, eventually becoming the Chief Marketing Officer, North America and then the President, North America Brands. In addition to guiding the marketing team through winning multiple Lions, Clios and an Emmy, Bayne was responsible for the creation of Coca-Cola's consumer loyalty program – also the world's largest with more than 22 million users. She is currently the Founder and President of Bayne Advisors, a strategic consulting firm, where she partners with client companies to solve complex challenges.
"I've admired The Honest Company since its inception and have a deep respect for the company's goals and aspirations," said Bayne. "The existing team has created an incredible foundation and positioned the Company for global expansion. I'm thrilled to have a role in shaping and building the next phase of sustainable growth."