Costco becoming an e-commerce force
Get great content like this right in your inbox.
Subscribe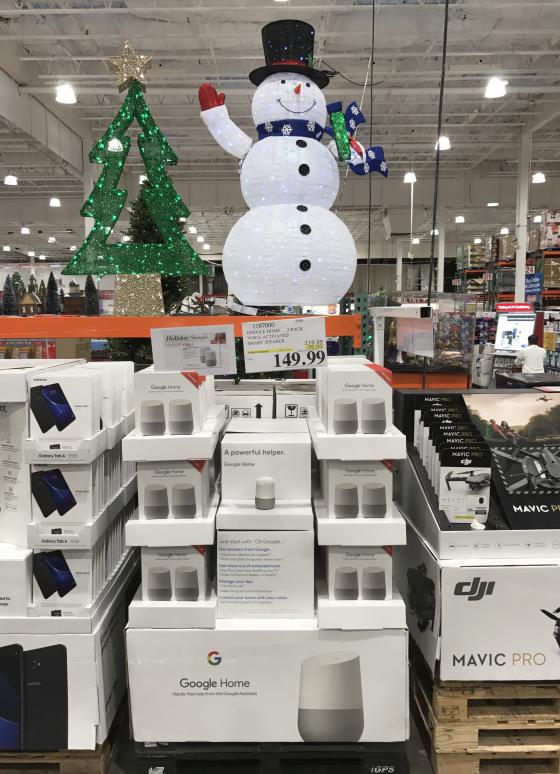 Costco was slower to embrace e-commerce than other retailers and even when it did make moves skeptics dismissed its approach as too little, too late and out of touch with Millennials. The company's performance during the holiday season quarter seemed to reinforce those views as reported online sales decelerated from the prior quarter. Walmart also experienced that phenomenon and investors punished the company after it released fourth quarter results in February.
Costco shares also experienced a sell off, in part because analysts miscalculated the impact of tax reform, whereas the seeming deceleration of online sales had more to do with a quirk of the company's reporting calendar that distorted the quarter to quarter online performance. For example, the company's first quarter ended on Sunday, Nov. 26, 2017 and included all of the Black Friday weekend results. That meant its second quarter period began on Cyber Monday, Nov. 27 and ended Feb. 18.
As a result, first quarter e-commerce sales increased 43.5%, but during the second quarter they increased "only" 28.5%. The company estimated the shift negatively impacted second quarter sales by approximately 1.4% in the U.S., and negatively impacted e-commerce sales by approximately 7% to 8%. Blending the two quarters together produced e-commerce sales growth of nearly 34%, according to Costco CFO Richard Galanti who characterized the gain as very strong growth with results for all of February showing continued momentum.
One of the reasons for the momentum is Costco is tapping into its members' loyalty (renewal rates topped 90% in the second quarter) and promoting greater awareness of its online offering and fulfillment options. For example, Galanti told analysts about the improved effectiveness of email marketing campaigns to alert members to special buys on limited quantities of merchandise at their local warehouse. Not the most sophisticated of strategies, but it is working for Costco and driving member traffic and sales by creating the same sense of treasure hunt urgency that exists in its buildings.
The company has also equipped employees in nearly 200 of its buildings with tablets to aid in selling, especially when it comes to big ticket items such as appliance and electronics. The company also began offering last year online grocery via Instacart, with two day delivery on dry grocery and same day delivery on fresh products. It is available in 441 of the company's U.S. warehouses and will be in all 519 locations by year end. It has been quite positive to date and growing with only limited marketing, according to Galanti.
Overall, second quarter same store sales at Costco's U.S. warehouses increased 5.7%, excluding fuel, and 7.1% with fuel, and were aided by traffic growth of 3.4%. Total worldwide same store sales increased 8.4%, but if the effect of rising fuel prices and currency exchange rates are excluded the global comp was 5.4%. The company said average transaction size increased by 4.6%.
Sales for the quarter increased 10.8% to $32.3 billion. Profits for the quarter increased 36.1% to $701 million, or $1.59 a share, from $515 million or $1.17 a share. Included in the second quarter results is a $74 million or 17 cent a share benefit related to the recently enacted tax law. Exclude the tax benefit and profits still grew a healthy 22%.
Costco only opened one location during the second quarter on top of five first quarter openings. Most of its planned full year total openings of about 23 locations will occur in its fourth quarter. At the midpoint in its fiscal year, Costco's 749 unit global footprint looks like this: 519 in the United States and Puerto Rico, 98 in Canada, 38 in Mexico, 28 in the United Kingdom, 26 in Japan, 14 in Korea, 13 in Taiwan, nine in Australia, two in Spain, one in Iceland and one in France.