Costco knows how to be Amazon-proof
Get great content like this right in your inbox.
Subscribe
Costco's June comps show that the retailer is continuing to successfully deflect e-commerce pressure and ride strong momentum as food deflation abates.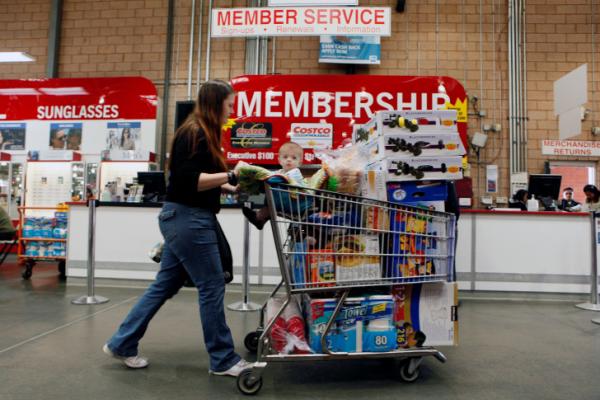 The warehouse company reported net sales of $12.17 billion for the month of June, the five weeks ended July 2, an increase of 7 percent from $11.33 billion during the similar period last year.
For the forty-four weeks ended July 2, the company reported net sales of $104.28 billion, an increase of 6 percent from $98.51 billion during the similar period last year.
U.S. comparable sales in June rose 6.3%. Total worldwide comps were 6.5%.
Costco has been steadily adding locations, growing its membership base (despite fee hikes), and increasing its sales. An October report from Morgan Stanley and reported on by The Seattle Times showed that 45% of Costco members also have an Amazon Prime membership. That report, which was from a survey of 2,700 people, said that "members of both Costco and Prime have not and generally do not intend to spend more with one retailer/e-tailer at the expense of the other."
Costco currently operates 734 warehouses, including 511 in the United States and Puerto Rico, 95 in Canada, 37 in Mexico, 28 in the United Kingdom, 25 in Japan, 13 in Korea, 13 in Taiwan, eight in Australia, two in Spain, one in Iceland and one in France. Costco also operates electronic commerce web sites in the U.S., Canada, the United Kingdom, Mexico, Korea and Taiwan.