Customer experience shapes retail relevance
Get great content like this right in your inbox.
Subscribe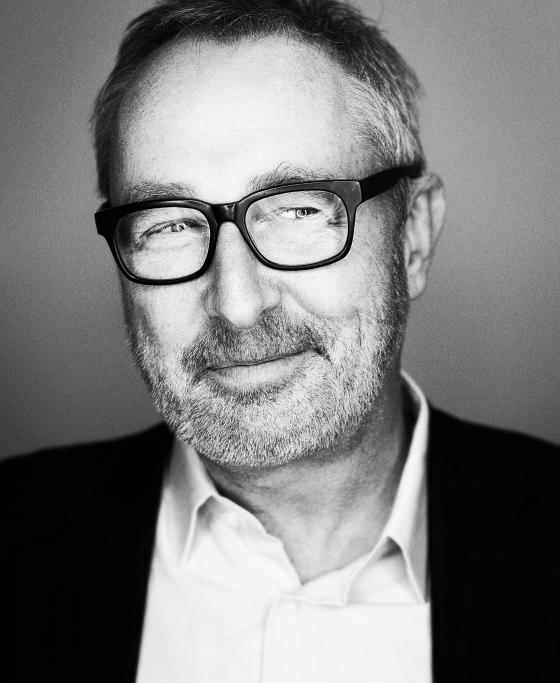 As the convergence of offline and online shopping accelerates, it's clear that for today's consumers, their preferences for the retailers they shop doesn't just come from what they buy, but more and more its driven by how they buy it.
A closer look at the biggest gains and losses among retailers in the 2018 Prophet Brand Relevance Index® makes this clear: Brands that focus on customer experience are fast outpacing those who still think retailing is only about the basics of location, selection and value. While important, focusing solely on these table stakes will not be enough.
An "on-demand" economy that provides consumers the ability to get what they want, when they want it, and where they want it is driving many new and emerging ways for consumers to transact with brands they do business with and importantly resetting their expectations.
These new expectations are prompting the emergence of more omni-channel approaches to fulfillment, enabling store shoppers to have purchases delivered to their home, pick up pre-purchased on-line items in store, and even curb-side delivery. While we're seeing an explosion of these new "delivery" services in grocery and fast food particularly, it's also expanding into specialty retail as varied as fashion, tech and alcohol.
 Technology is clearly play a role as well: speeding up transactions, expanding selection (digital shelves) and even visualizing products in use (cosmetics, furniture in their homes). Mobile POS technologies are allowing transactions to take place anywhere in the store, rendering queuing obsolete in many retail environments. And let's not forget a better in-store experience: lighting, sound controls and new digital displays are making the shopping environment more pleasant and engaging.
The 2018 Brand Relevance Index® (BRI) ranks Apple in the first spot (for the fourth year running, see side bar) and continues to lead by launching exciting new products and services, but also by running their stores in ways that continue to exceed expectations. We also see that storied retailers drop in the rankings not by doing anything wrong, but because they don't do enough to innovate the customer experience. Doing nothing is not a strategy.  
 Amazon, which climbs into the number 2 spot in the BRI, continues to prove this point better than any other company. To score so well, it's hitting on all four cylinders of our Index, with almost uniformly high marks for customer obsession, pervasive innovation and distinctive inspiration. But it's on our measures of ruthless pragmatism that it really distinguishes itself, with more people saying it "Is available when and where I need it" than any of the 270 brands we track in the U.S. With more than 100 million people reaping the benefits of Prime membership, it's continually improving its online offering. But with growing attention to real-world shopping, including bookstores and sweeter deals through the ownership of Whole Foods Market, it's delivering high-impact experiences face-to-face. Just ask Alexa: Echo continues to dominate the smart-speaker market, seamlessly weaving the online world into our kitchens and living rooms.
Costco moved up this year, moving from 32 to 26, as did Sam's Club to 112. While there's nothing new about the warehouse club concept, both chains are investing in a renewed commitment to the experience of the treasure hunt. That's meant a bigger push into online channels, with Costco partnering with Instacart and Sam's Club expanding free shipping. They are not abandoning their stores for e-commerce but are leveraging their store experiences as an advantage the online-only competition can't match. It includes doubling-down on private label offerings, representing high quality and low prices, like Sam's with the beloved Member's Mark line and Costco's Kirkland Signature. (Its Nutella knockoff is currently the toast of the chef blogs.) And they are ever more attentive to making the in-store experience more manageable, including expanding eating options so shoppers can avoid being "hangry" while stocking up on deals.
Who's losing
At first glance, the retailers that have fallen the most in this year's Index may seem a little puzzling. After all, Ikea, Nordstrom and Best Buy are all posting solid sales gains.
But a closer look reveals experience gaps: These are also three stores that have been doing what they do, in much the same way, at a time when other retailers are sprinting ahead with newer ideas, a growing number of channels and more ways to become a shopper's best friend.
Ikea can be fun to wander through, and consumers do concede it's a place that makes them feel inspired. But it fails on pragmatic measures. Getting there is an epic journey for many urbanites. Once inside, the stores are exhausting. (We won't even mention the excruciating pain of furniture assembly.) It earns its lowest score in "Is available when and where I need it." That's the same measure where Amazon is No. 1.
Similarly, Nordstrom–another brand that scores relatively high in its ability to inspire–falls down on almost every practical measure, including availability and "I can't imagine my life without it."
We suspect Nordstrom knows this, which is why it is ramping up experimentation with the Nordstrom Local concept, inventory-free hubs that deliver plenty of the department store's trademark service and selection, but in a novel and exciting way.
What's Next?
There is a lot more coming in the next generation of retail. We see the most important characteristics of those experiences being shaped by new expectations starting to emerge:
 
Recognize Me –  Customers will expect retailers to know who they are in every interaction (if they've "opted in"), know what their relationship is to the brand and what important to them
Respond to Me

– Customers will expect to be treated as an individual, and offered products and services shaped by their personal preferences

Reward Me

– They will be expect special benefits for their loyalty and, especially, for sharing their data

Respect Me

– Keeping their data safe and not misusing it will be highly valued. And customers will expect to be treated like a human being…even if they are being served by a machine
Peter Dixon is Chief Creative Officer at Prophet.