10/10/2018
CVS's plan to reinvent retail, health care gets OK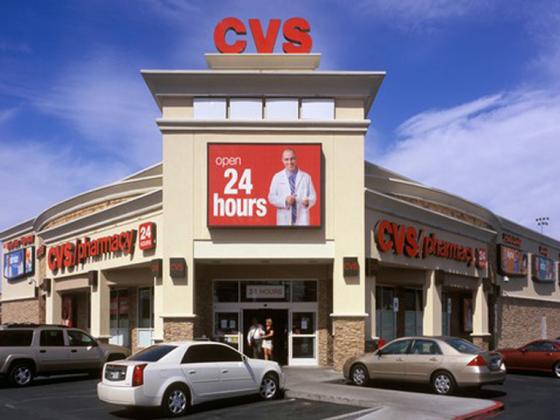 CVS has won initial approval to acquire Aetna in a deal that has the potential to transform the health care and retail industries.
CVS announced Wednesday that it has entered into an agreement with the U.S. Department of Justice that allows it to proceed with its proposed acquisition of Aetna. The CVS-Aetna deal, announced in December, will allow the drug chain to turn more of its brick-and-mortar stores into clinics for basic medical services and patient monitoring. The deal will also allow CVS to leverage tremendous amounts of data generated not only by CVS's 9,800 retail outlets and 1,100 MinuteClinics but also from Aetna's 22 million medical members. The result could make CVS a destination for more than just shampoo and aspirin, but also for flu shots and treatment of minor illnesses.
"DOJ clearance is an important step toward bringing together the strengths and capabilities of our two companies to improve the consumer health care experience," said CVS Health President and Chief Executive Officer Larry J. Merlo. "We are pleased to have reached an agreement with the DOJ that maintains the strategic benefits and value creation potential of our combination with Aetna. We are now working to complete the remaining state reviews."
DOJ clearance is a key milestone toward finalizing the transaction, which is also subject to state regulatory approvals, many of which have been granted. CVS Health's acquisition of Aetna remains on track to close in the early part of the fourth quarter of this year.
Following the close of the transaction, Aetna will operate as a standalone business within the CVS Health enterprise and will be led by members of its current management team.
As part of the agreement reached with the DOJ, as previously announced, Aetna entered into an asset purchase agreement with a subsidiary of WellCare Health Plans, Inc. for the divestiture of Aetna's standalone Medicare Part D prescription drug plans, which have an aggregate of approximately 2.2 million members. Aetna will provide administrative services to and will retain the financial results of the divested plans through 2019. DOJ's clearance, subject to this limited divestiture, moves CVS Health closer to realizing the substantial synergies and value expected from the combination.
Merlo added: "CVS Health and Aetna have the opportunity to combine capabilities in technology, data and analytics to develop new ways to engage patients in their total health and wellness. Our focus will be at the local and community level, taking advantage of our thousands of locations and touchpoints throughout the country to intervene with consumers to help predict and prevent potential health problems before they occur. Together, we will help address the challenges our health care system is facing, and we'll be able to offer better care and convenience at a lower cost for patients and payors."
CVS has more than 9,800 retail locations, more than 1,100 walk-in medical clinics, a pharmacy benefits manager with approximately 94 million plan members, a dedicated senior pharmacy care business serving more than one million patients per year, expanding specialty pharmacy services, and a stand-alone Medicare Part D prescription drug plan.