Digital coupon redemption up by 47%
Get great content like this right in your inbox.
Subscribe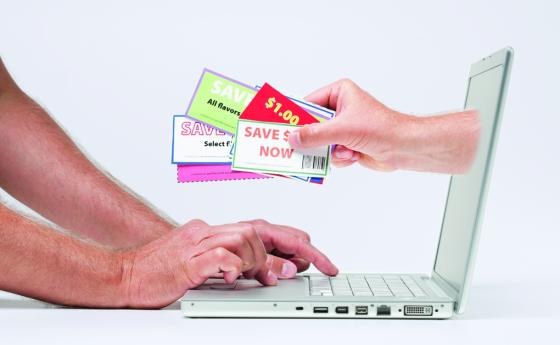 CPG firms looking to cater to coupon-clipping consumers need to strike the right balance of print and digital media.
A new report from NCH Marketing Services, a subsidiary of Valassis, shows that paperless coupon redemption rose 47% in 2017. However, overall CPG coupon redemption declined.
"The challenge of delivering the right coupon media mix is not new to CPG marketers, but it is now compounded by a changing retailer landscape, shifting consumer product preferences and value-seeking shopping behaviors across the path to purchase," said Charlie Brown, Vice President of Marketing, NCH. "Marketers are striving to continually optimize and improve results, and when it comes to coupons, that takes a bit of art and data science to build the appropriate coupon strategy. Companies who strike the right balance of print and digital media can expect improved results in a transforming CPG environment."
Additional key findings from the analysis reveal:
Free Standing Insert (FSI) remains the predominant vehicle to reach consumers. This media channel represented 93.7 percent of coupon distribution volume and was the top media format for redemption volume as well.
The average number of CPG coupons per FSI page increased 5 percent to 2.1 in 2017, per Kantar Media. NCH's analysis finds coupons appearing alone on an FSI page generate 17 percent more redemption volume, on average, compared to coupons that share an FSI page with other coupons.
Nearly 61 percent of consumers are influenced by coupons on their grocery purchases (according to Prosper Insights & Analytics, January 2017).
An increasing amount of savings is offered in non-food categories. Nearly 70 percent of all CPG coupon distribution was in non-food categories, such as over-the-counter health care products and household goods.