Dillard's narrows Q2 losses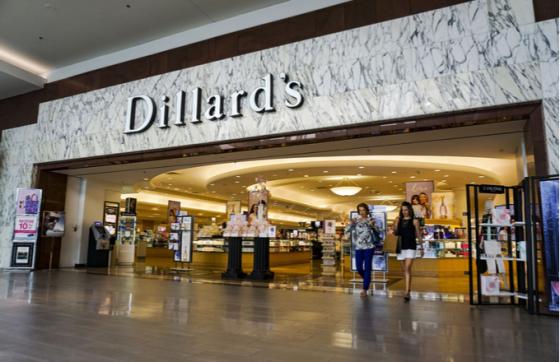 The Dillard's value proposition is continuing to resonate with shoppers even despite a worsening climate for department store retailers.
Dillard's grew same store sales 1 percent in the second quarter ending Aug. 4. The company also narrowed its net loss to $2.9 million, or $0.10 per share, compared to a net loss of $17.1 million, or $0.58 per share, for the prior year second quarter. Net sales were $1.468 billion, compared to the $1.427 billion from July 29, 2017.
"While we are not happy with a loss for the quarter, our 32% improvement in year-to-date pretax income is a positive. We believe this reflects the continued strength of our customers and their interest in our merchandise selections, and it is encouraging as we head into the important back half of the year," said Dillard's Chief Executive Officer William T. Dillard.
The quarterly report represents an earnings surprise of 75.61 percent. A quarter ago, it was expected that the department store operator would post earnings of $2.73 per share when it actually produced earnings of $2.89, delivering a surprise increase of 5.86 percent.
According to Benzinga, the Dillard's management team is overseeing multiple growth initiatives to improve profitability. These include store remodels, new employee incentive programs, improved relations with brands and inventory management across the e-commerce platform.
The company operates 267 Dillard's locations and 25 clearance centers spanning 29 states and an Internet store at dillards.com.