Discounters look to lure holiday toy shoppers
Get great content like this right in your inbox.
Subscribe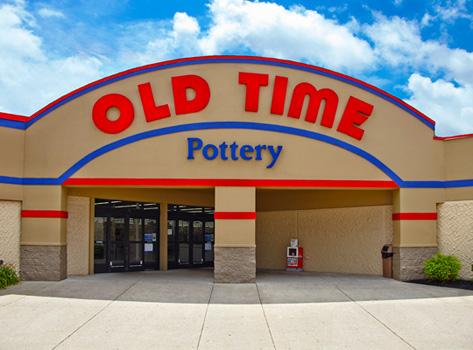 Red-hot discounter Old Time Pottery is upping the ante on holiday toy assortments.
While Target, Walmart and Amazon have enhanced their toy assortments for the 2018 holiday season, Old Time Pottery, which has quietly expanded to 43 locations in 11 states, is also ramping up its holiday assortment 
"As the holiday season approaches, customers are looking for meaningful gifts that can bring family members closer together," said Trina Wilson, Buyer, Old Time Pottery. "From name brand dolls and popular plush animals to nostalgic toys that encourage learning, creativity and play, Old Time Pottery has the perfect toy selection to bring joy to loved ones." 
Old Time Pottery's Top 10 Toys of the Holiday Season include: 
10. Construction Toys. Old Time Pottery has K'nex sets ranging from $9.99 to $39.99.  
9. Outdoor Toys. Old Time Pottery offers a variety of Nerf-n-Strike and Zombie Strike toys to choose from, all at $14.99 or $19.99.
8. Impulse Toys. Surprise toys are hot this year, and children love collectible surprise toys. Check out Old Time Pottery's wide selection including Crack 'ems Unicorns and Dino, Cake Pop Surprise, Flash 'ems My Little Pony, Mash 'ems Paw Patrol and PJ Mask. Only $2.99 or $4.99.
7. Ride-on Toys. The Kimber Verve Scooter requires no batteries, gears or pedals, so it's fueled purely by the endless energy source: Kid Power! Comes in red or blue for only $39.99.
6. Playset. Old Time Pottery offers a kid-friendly cash register, a great addition for any pretend store, and a fun toy to help introduce basic math skills. Retails for $14.99.
5. Action Figures & Vehicles. Old Time Pottery has a selection of Jurassic World action figures and vehicles from $9.99 to $39.99.  
4. Games/Puzzles. OTP has a selection of games from Aggravation to Yahtzee, priced at $14.99 and $19.99. 
3. Dolls. Old Time Pottery carries dolls such as Strawberry Shortcake, Barbie and Ken, Baby Magic dolls, My Little Pony, and more. Be sure to check out the Little Darlings Feeding Playtime Doll, which comes with a doll, highchair, bottle, bowl and spoon all for $14.99.
2. Plush. The Home Store with More offers an assortment of plush toys in three different sizes priced at medium $9.99, large $19.99, and jumbo (59 inch) for $39.99.  For the animal lovers, a sweet sloth is $19.99.
1. Preschool. Chatter Phone, TV/Radio, Little Snoopy, See-n-Say, and more are available for $14.99 and $19.99.
Old Time Pottery offers a large assortment of home decor and consumables at value prices, highlighted by unique finds through well-selected merchandise bought directly from manufacturers as closeouts and as one-time buys. Old Time Pottery is headquartered in Murfreesboro, Tenn., and currently operates 43 stores in 11 states.