07/11/2017
Disrupting the dinosaurs
In the span of 24 hours in late June, a series of events shook the retail industry. Kroger gave investors a nasty surprise by slashing its full year profit forecast in anticipation of increased price competition.  Lidl opened its first U.S. stores and gave customers and competitors a view of its approach to private brand centric, extreme value retail. Then, in the most significant development of the two decade e-commerce era, Amazon acquired Whole Foods.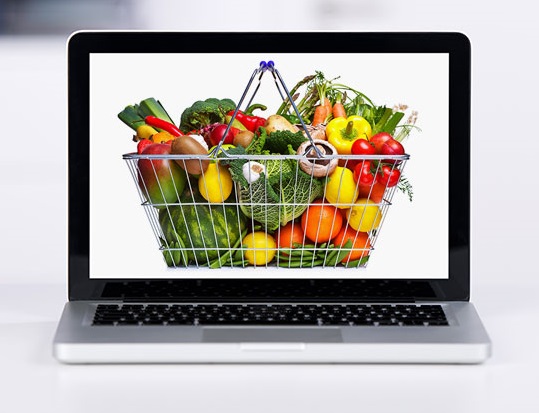 While Kroger's dour outlook, Lidl's arrival and Amazon's mega-deal dominated conversation, lesser developments involving two e-commerce startups highlight an equally large, if somewhat less visible challenge for brands and CPG retailers. Two online-only startups operating under the names Movebutter and Brandless think the current model of selling consumer goods is broken, filled with layers of unnecessary expense and outdated shopping methods.
Movebutter and Brandless are both pure-play e-commerce operators, touting value pricing on limited assortments of own brand, high quality, socially conscious products whose minimalist labels are reminiscent of the early days of private label.
Chai Mishra co-founded Movebutter in 2015 with Sebastian Werz, both former students at the University of California at Berkeley's Haas School of Business. Mishra was born in India and helped his father with the family trading business. While working for a farm-to-table coffee company in Germany, Mishra said he realized that the supply chain for coffee (and most other food) was overly complicated and contained too many middlemen. Eventually he moved to America to go to school and work in food distribution before launching Movebutter early this year.
Movebutter's value proposition is rooted in thinking that the current distribution system is broken, so it touts the elimination of middlemen, overhead and waste as drivers of its approach. The company's other claims are more grandiose and utopian, centering on making, "the best food in the world accessible and affordable to everyone. Regardless of who they are and where they live."
Mishra's perspective on the industry and new approach has found appeal with an interesting collection of investors. The group, disclosed when the company announced a recent funding round includes Y Combinator, Liquid 2 Ventures, a seed-stage VC firm co-founded by Hall of Fame NFL quarterback Joe Montana; Matthew Bellamy of rock band Muse; Kima Ventures; Altair VC; The San Francisco 49ers; First Round Capital's Dorm Room Fund; The House Fund; Beluga Capital; Fundersclub; and the Marzotto family, owners of Hugo Boss.
Move What?
The story behind how Mishra and Werz came up with the name "Movebutter" speaks to the mission statement of the company.
"We wanted a name that makes people happy and butter makes people very happy," Mishra said. "But beyond that we wanted a name that was new and it made people go, 'Wait, is it really called that? What is this again?' Because the industry that we are dealing with is a dinosaur. It's old, it doesn't move a lot. Every retail industry has moved on to e-commerce, groceries not so much. So we wanted a name that was dynamic and different and didn't sound like a supermarket name."
Mission accomplished with the name, and now Mishra is trying to educate shoppers about the three "E's," the problems it solves for them, including:
Economics:

Less overhead means lower prices for consumers

Experience:

Clicks are better than trudging to the grocery store

Ethics:

Less food is wasted and better food is more widely available to all
As far as handling product sourcing, food safety, compliance issues and all the related order fulfilment challenges?
"We wanted to be 100% sure that food safety, compliance and fulfillment would not be an issue," Mishra said. "And we have achieved a less than 1% failure rate. We tested every single part of the value chain for two years. Right before the food gets shipped to the customer, a Movebutter employee has to approve it in the warehouse. We created new, proprietary packaging and shipping methods with Fedex. We know that we can ship food to a customer in Georgia in July and the food stays cold and fresh for 72 hours. Plus, shipping is free for customers."
Mishra has also positioned Movebutter in David vs. Goliath terms, a sort of anti-big food view that has an appeal to certain shopper segements.
"We're taking on the entire, ancient trillion-dollar supermarket industry," Mishra said. "We will have very high quality food and everything is farm to fridge. We are actually able to do this in a sustainable way. We are actually making money. We don't hold any inventory. We don't actually package the food ourselves. Everything that comes into our warehouse is prepped to go out to a customer immediately."
The company now has customers in all 50 states served by three warehouses strategically located across the country. Everything that Movebutter sells is organic, non-GMO, and fair trade. Mishra characterized the assortment as "Whole Foods quality, but much closer to Trader Joe's or Safeway pricing." Mishra said the company has started out with 500 SKUs (for now), and the assortment is about 65% fresh, and 35% non-perishable.
No Brand Tax
Movebutter's assortment is all private label and that's a key reason why the retailer is able to offer low prices, according to Mishra.
"We are able to drive higher density to our suppliers. At the same scale of customers, we are able to drive a lot more density to suppliers. Our economics are better and food is cheaper for the customer," Mishra said.
The approach described by Mishra and private label emphasis is very similar to how Brandless goes to market.
"Brandless was founded on the view that modern consumption doesn't make sense," said Ashley Grabil, the company's director of communications. "We are combining the quality of Whole Foods, the fair prices of Ikea, the convenience of Instacart and the social consciousness of Tom's Shoes. We like to say if those companies had a baby it would be Brandless."
The company also could be described as Dollar Tree meets Trader Joe's because the limited assortment consists primarily of food and consumable items offered at a single price point. Ahead of the company's launch planned for mid-July, Grabil said the initial product offering would consist of roughly 200 items spread across the categories of food, beauty, housewares and personal care, all offered at $3 or less.
The single price point approach is possible, according to Grabil, because "we removed all the inefficiencies of a broken CPG system."
Chief among those "inefficiencies" is removal of what Brandless derides as the brand tax, essentially the costs that are added to national brands distributed through traditional means, promoted and sold through physical stores.
"We are very much a brand, but we are trying redefine what that means and debunk the myth that better costs more," Grabil said.
The current CPG distribution model is archaic and the industry is yet to have its Air BnB or Uber moment, a reference to the disruptive effect those companies had on the lodging and taxi industries, according to Grabil.
If Brandless has removed inefficiencies it appears to have created others related to fulfillment and convenience, something that could also be said for Movebutter's approach. For example, in a world where shoppers expect immediacy, be it one hour Amazon Prime delivery or the convenience of click and collect at physical stores, Brandless is betting its customers will accept delayed gratification.
For example, at launch Grabil said it will take 24 to 48 hours to process orders and then shipping will take an additional two to three days from facilities located in California and Indiana. In theory, it could take a customer nearly a week to receive an order, but Grabil said that would be a worst-case fulfillment scenario. As is the case with other retailers, shipping is free for shoppers who achieve a minimum order threshold that Grabil declined to disclose. The company is also testing a membership program that lowers the free shipping threshold and increases the company's societal impact. For example, Brandless donates a meal to Feeding America for every order placed, and that donation increases under the membership model.
Legacy retailers selling national brands don't like hearing their business model referred to as archaic, ancient or broken, but that message may resonate with shoppers eager to try a new approach. That proved to be the case with the meal kit providers who burst onto the retail scene several years ago and caught conventional grocers flatfooted. Now, meal kit providers are siphoning trips and sales away from physical stores with market leader Blue Apron poised to go public this year with sales on a trajectory to surpass $1 billion.
Movebutter and Brandless aren't there yet, but every order they fulfill, is one less trip a shopper makers to their local food retailer. For both companies to be successful they will have to do what all retailers do: generate trial, repeat purchase, increase shopper frequency and transaction sizes to leverage expenses over a broader base of sales to produce profits. Whether online or in store, the fundamentals of growing a retail business are fundamentally the same.
In the case of Brandless, those fundamentals are well understood by chief merchant Rachael Vegas. She joined the company in March 2016 after spending the prior ten years in key merchandising roles at Target, the last five of which involved senior leadership of key food and consumable categories. Vegas remained in Minneapolis along with the Brandless merchant team, a logical move considering the Minneapolis area, much like Bentonville or Cincinnatti, is home to many CPG companies' account teams focused on serving Target, Walmart and Kroger.
The vision for Brandless came from the team of Ido Leffler and Tina Sharkey, two executives with limited experience in the world of food and consumables. Leffler co-founded Yoobi, a company that creates bright, vibrant stuff for the school, home and office market that also employs a give back philosophy. He also the co-founded Yes To, Inc., Cheeky, and Beach House Group and has served as an advisor to startups such as Dollar Shave Club and Birchbox. He also co-authored the book, "Get Big Fast and Do More Good."
Sharkey was previously a Venture Partner at Sherpa Capital, Chairman and Global President of BabyCenter, a Johnson and Johnson company. She led AOL's network programming, social media, and messaging businesses. Prior to AOL, she co-founded iVillage, built Sesame Street Online, and helped create a new home shopping channel for QVC.
While Brandless and Movebutter are both aiming to disrupt the grocery sector, they are hardly alone and Mishra offers the industry a wake up call. He contends people are buying fewer groceries and two forces are at play.
"Customers are looking for a better shopping experience and they are looking to reduce their trips to stores. And groceries are the only thing that they still have to buy in physical retail. We are building a more engaging food experience online than what exists in physical retail," Mishra said. "No, you can't smell or touch the peaches, but we can tell you more important significant information about your food. We can trace the peach back to the ground. We can tell customers how to use that peach, how to cook with it, what to buy with that peach, and a million other things. The physical retail grocery experience has really fallen behind when it comes to this." RL