Dollar Tree conquers 15,000
Get great content like this right in your inbox.
Subscribe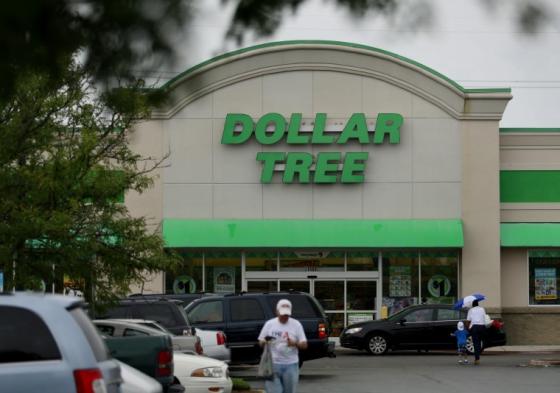 Dollar Tree Inc. has reached an important milestone in its journey toward a 26,000-store footprint nationwide.
 
This Chesapeake, Va., based discounter is celebrating its 15,000th store, along with its rival Dollar General, who also recently announced its 15,000th store opening in Wilmington, North Carolina. At around the same time, Dollar Tree opened a new distribution center in Warrensburg, Mo. This new distribution center is the company's 23rd and cost approximately $100 million to develop.
This announcement puts the two companies in a dead heat, which will likely remain that way as they both pursue new store expansion plans that are among the most aggressive in the industry.
"We are excited to have reached this important milestone in our business and we continue to see the opportunity to grow our two strong banners, Dollar Tree and Family Dollar, into approximately 26,000 stores across North America," said Gary Philbin, President and Chief Executive Officer. "Currently, we provide our customers with value and convenient shopping trips more than two billion times a year."
 
The newly opened distribution center, announced in April 2017, will facilitate Dollar Tree's midwestern growth across 11 states. In 2017, the company's distribution network shipped and received more than 1.7 billion cases of merchandise. In order to continue to support its 15,000 stores across the United States and five Canadian provinces, Dollar Tree also recently broke ground on its 24th distribution center near Marengo, Ohio, scheduled to open in summer 2019. This new facility will be 1.2 million square feet and is expected to create 400 new jobs in the local community.
 
"We are pleased to celebrate the grand opening of our new Warrensburg distribution center," said Philbin. "This facility represents a key component to supporting Dollar Tree's continued growth. We are proud to be able to create jobs in the western Missouri region and are appreciative of the partnerships and support provided by the State of Missouri, Johnson County and the City of Warrensburg."
 
The company celebrated the opening of its 15,000th store with additional discounts and promotions at its Dollar Tree and Family Dollar stores, along with grand opening celebrations at select new stores across the country.