Evolving role of stores means cuts at Bed Bath & Beyond
Get great content like this right in your inbox.
Subscribe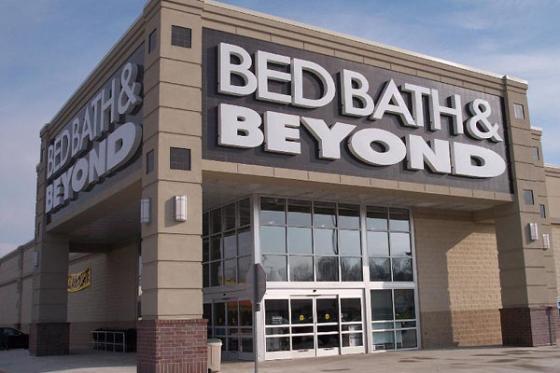 Bed Bath & Beyond is laying off nearly 900 people to support its customer-focused initiatives and omnichannel growth.
Typically, when retailers talk about customer focus and growth they also mention job creation. That's not the case at Bed Bath & Beyond where deteriorating sales in physical stores have caused the company to look for ways to better align staffing levels to the way people shop and interact with physical stores.
"With the evolution in retail, we continue to strengthen our digital infrastructure and invest heavily in areas such as analytics, information technology, pricing, e-commerce, marketing, supply chain, and our contact centers," said Steven Temares, CEO of Bed Bath & Beyond. "As we work to continue to satisfy our customers through our omnichannel capabilities, the role of our stores is also evolving, and remains crucial to achieving our mission of being trusted by our customers as the expert for the home and heart-felt life events."
In recognition of the evolving role of stores, the company eliminated the positions of about 880 department and assistant store managers in roughly half of its U.S. Bed Bath & Beyond stores and about a dozen U.S. buybuy BABY stores. The actions accelerate a transition in store management roles that began more than a year ago through store hiring practices and attrition, according to the company. The goal is to simplify the store management structure and strengthen the company's ability to meet the growing and changing desires of its customers by, "focusing additional staffing needs in non-management roles, and placing less emphasis on a management structure that supported a more rapid rate of store growth."
The company also created a "Strategic Portfolio Management Office" that has been allocated additional resources and staffed with engineers to drive operational excellence. Once the job cuts are made and the staffing realignment is complete overall staffing levels in-store are expected to remain the same, according to the company.
Bed Bath and Beyond's ability to produce consistent growth and high rates of profitability made it a Wall Street darling for many years. However, sales growth languished in recent years as online competitors gained traction and the company's own digital business grew quickly.
The Company expects to incur pre-tax cash restructuring charges of approximately $17 million this year, primarily related to severance costs, but future annual pre-tax cost savings are expected to be approximately $16 million.
Bed Bath & Beyond operates 1,546 stores, including 1,022 Bed Bath & Beyond stores in all 50 states, the District of Columbia, Puerto Rico and Canada, 276 stores under the names of World Market, Cost Plus World Market or Cost Plus, 113 buybuy BABY stores, 80 stores under the names Christmas Tree Shops, Christmas Tree Shops andThat! or andThat!, and 55 stores under the names Harmon, Harmon Face Values or Face Values.