08/13/2018
A fashionable approach to hunger relief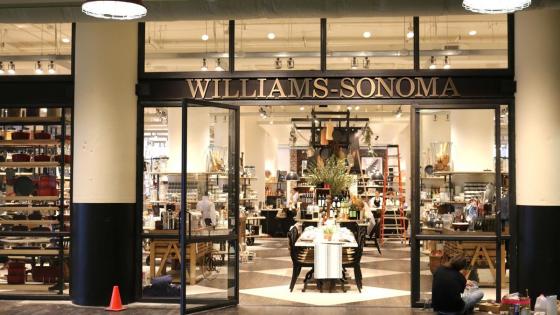 Gwen Stefani, Scarlett Johansson, Kevin Bacon and a dozen other celebrities are working with Williams-Sonoma on an innovative hunger relief program to raise funds for No Kid Hungry, a national campaign to end childhood hunger in America.
Williams Sonoma has partnered with celebrities, chefs, athletes, musicians and social influencers for its fifth annual Tools for Change program. Each partner has designed a limited-edition spatula for sale at Williams Sonoma stores and online. This year's collection of spatulas retail for $13.95 each, with 30 percent of the price benefiting No Kid Hungry.
Scarlett Johansson shared why she is passionate about the cause, saying, "There is absolutely no reason any child living in America should go hungry. But they do. That is why I am proud to be able to partner with Williams Sonoma to support No Kid Hungry, an organization that helps bring food to children in the U.S. that are in need, so they have the nourishment they need to grow into the generation that will continue to affect positive change."
This year's spatula designers will be spreading the word on social media by competing in a "spatdown" posting about the campaign, with the goal of selling the most spatulas. Williams Sonoma will make a $5,000 donation to No Kid Hungry on behalf of the winner. Watch the "spatdown" competition unfold live by following @williamssonoma on Instagram and become a part of the conversation by using #WSNoKidHungry.
Fundraising efforts will take place in all Williams Sonoma stores across the country, as No Kid Hungry impacts local communities through partnerships with local organizations. This year the retailer is increasing its fundraising efforts from 2017, aiming to raise $2.5 million, which will help connect children in need to nearly 25 million meals.
Other retailers, such as Kroger, have also taken up hunger relief as a cause. The company said its hunger relief plan, known as Zero Hunger and Zero Waste, consists of ending hunger within Kroger communities and eliminating food waste within the company by 2025. The company established a $10 million innovation fund through the Kroger Co. Foundation, as well as a plan to accelerate food donations to 3 billion meals by 2025.