09/07/2018
H-E-B has Texas-sized digital aspirations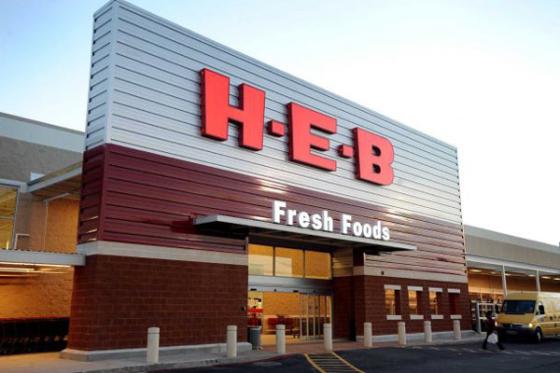 H-E-B plans to open a digital innovation lab as it seeks to become a dominant force in the online grocery space.
The company announced that it has signed a long-term lease for a building in East Austin. The largest privately-held employer in Texas will develop a world-class tech facility and innovation lab for its growing H-E-B Digital team and Favor, the Austin-based on-demand delivery service that is a wholly-owned subsidiary of H-E-B.
"This state-of-the-art space will be a hub for creativity and innovation as we continue to develop the ultimate digital experience for our customers," said Jag Bath, H-E-B Chief Digital Officer and Favor Chief Executive Officer and President. "Bringing H-E-B and Favor closer together will allow us to promote collaboration between our two companies as we strengthen our commitment to building out H-E-B's omnichannel services."
Set for completion in spring 2019, H-E-B will turn the recently renovated industrial warehouse into a creative and collaborative workspace for Austin-based Partners (employees) of the H-E-B Digital team and Favor's corporate headquarters. H-E-B enlisted HPI Corporate Services as its tenant broker and has engaged global architecture firm, IA Interior Architects, to fully customize the two-story, 81,000 square-foot facility. Located at 2416 East Sixth Street, the property is walking distance to several amenities such as restaurants, breweries, coffee shops, and the 7th Street H-E-B store.
The company also recently has been recognized for its political involvement at the National Association of Chain Drug Stores (NACDS) Total Store Expo. The National Association of Chain Drug Stores announced that H-E-B was honored with the 2018 "Politically Engaged Pharmacy Award," or PEP Award, for the company's political engagement during the Political Involvement Reception at the Total Store Expo, which took place on Aug. 26.
With this expanded Austin footprint, H-E-B and Favor plan to add several hundred jobs to the local economy and are actively hiring across all areas of expertise, including product management, product design, and software engineering. Career opportunities can be found on the H-E-B and Favor websites.
H-E-B, with sales of $25 billion, operates 400 stores in Texas and Mexico.