10/18/2018
Harry & David pops up this Christmas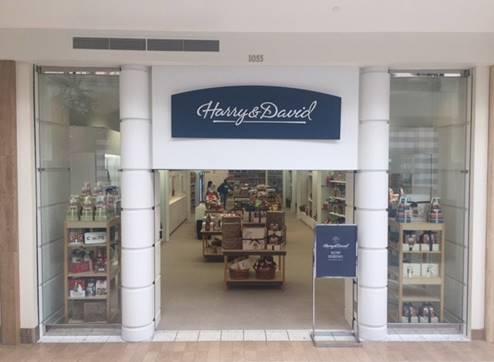 The food retailer is adding 22 pop-up shops to its holiday retail strategy this year with seven new locations planned.
These seasonal pop-up locations will expand the Harry & David footprint across the U.S., allowing more customers to access our premier gourmet food gifts and seasonal favorites. Specifically this year, we are introducing seven brand new store locations in key markets across the country, including: Los Angeles; Roseville, Cali.; Denver, Colo.; Rosemount, IL; Natick, Mass.; Novi, Mich.; and White Plains, NY.
Related: How Wayfair plans to be like Amazon
The holiday-pop up stores will carry an extensive assortment of Harry & David favorites, including:
The brands iconic Royal Riviera Pears

Moose Munch Premium Popcorn

Truffles

Specialty chocolates

Novelty candy

Bakery items

Fruit

Gift baskets and towers
Many ecommerce retailers have started opening pop-up locations in hopes of increasing holiday revenue. In October, Wayfair announced that it will launch two holiday pop-up shops on Nov. 1. With locations at the Natick Mall in Natick, Massachusetts and the Westfield Garden State Plaza in Paramus, New Jersey, the company says that it  will invite shoppers to explore the unlimited possibilities in home enabled by its flagship e-commerce site.
"We are bringing the Wayfair brand directly to shoppers in a completely new format this holiday season," said Ed Macri, Chief Product and Marketing Officer of Wayfair. "Building on the success of our television advertising and direct mail, this pop-up experience is yet another way we are deepening engagement with customers beyond our online presence."