A healthier food court at Costco?
Get great content like this right in your inbox.
Subscribe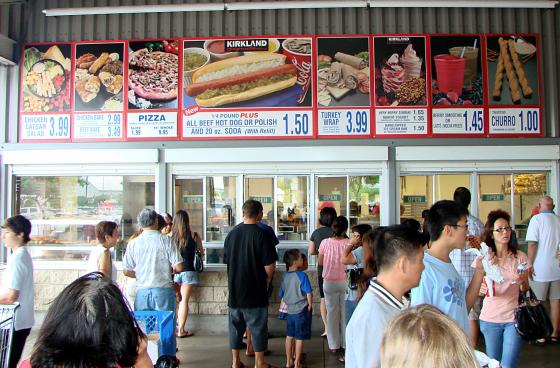 Costco is switching up its food court menu in hopes of appealing to more health-conscious shoppers.
According to the Seattle Times, the leading warehouse retailer has taken its Polish hot dog off the menu in Seattle locations and beyond. However, the beloved $1.50 all-beef hot dog and drink combo, 137 million sold a year, is not going anywhere.
"Not everybody gets as excited about pizza and hot dogs as I do," chief executive Craig Jelinek told company shareholders in January, noting that the food court menu is a frequent topic of comments dropped in store suggestion boxes.
He described healthier options including açai fruit bowls, organic burgers, which began making their appearance in some stores last summer) and a plant-based protein salad – listed as an "Al Pastor Salad," which some people haven't immediately realized is meatless.
In the case of the beloved all-beef hot dogs, Costco sells so many of them in one year the company built a hot dog plant in central California. The plant produces 285 million hot dogs a year.
"I can assure we don't make a lot on the hot dog and soda," said Richard Galanti, Chief Financial Officer of Costco.
The price of the hot dog combo hasn't even been adjusted for inflation: $1.50 in 1985 dollars is about $3.50 today.
"We're known for that hot dog, that's something you don't mess with," said Jim Sinegal, co-founder and former CEO of costco. "That's something you don't mess with." He then continued by saying that a price increase would mean "that I'm dead."