Healthy growth at Natural Grocers
Get great content like this right in your inbox.
Subscribe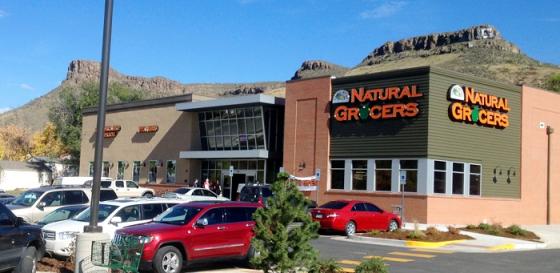 Natural Grocers is continuing to differentiate itself in the crowded natural foods space as the retailer posted healthy gains in same store sales in the fourth quarter.
The company enjoyed a 9.7 percent boost in net sales in its fourth quarter ending Sept. 30, with same store sales up 2.1 percent for the period.
Net sales for all of fiscal 2017 were up 9 percent for the Lakewood, Colo.-based retailer, while comps for the year finished flat, up just 0.1 percent.
Q4 net sales increased $17.5 million to $198.5 million compared with the prior year, primarily due to a $13.7 million increase in sales from new stores.
Isely called 2017  "an eventful year across the food-retailing landscape," and affirmed the company's commitment to "continue adapting to the dynamic competitive environment" in food retailing.
The grocer opened 14 new stores in fiscal 2017 compared with 23 new stores in fiscal 2016, resulting in growth rates of 11.1 percent and 22.3 percent for the respective fourth quarters in both years.
"We slowed new store development during fiscal 2017; we plan to further reduce our new store growth during fiscal 2018 to allow us to focus on improving operating efficiencies and profitability across our existing store base," Isely said. "We will also continue our efforts to communicate our superior product standards, affordable prices and commitment to nutritional education, which we believe drive our unique positioning in this evolving marketplace."
The retailer's net income was $1.2 million, with diluted earnings of 6 cents per share for Q4, and  $6.9 million and 31 cents per share for all of fiscal 2017.
For fiscal 2017, Natural Grocers' net sales increased $63.5 million, or 9 percent, over the year-age period to $769 million, primarily due to a $65.1 million increase in new store sales. Daily average comparable-store sales increased 0.1 percent during fiscal 2017, following a 1.4 percent increase in fiscal 2016.
The increase in fiscal 2017 was driven by a 0.4 percent increase in average transaction size, partly offset by a 0.3 percent decrease in daily average transaction count. Daily average mature-store sales decreased 1.6 percent in fiscal 2017, versus a 1 percent decrease in fiscal 2016.
Since Oct. 1, 2017, the company has relocated one store in Colorado and opened one new store in Utah. Natural Grocers has 11 signed leases for stores that are planned to open in fiscal 2018 and beyond in Colorado, Iowa, Missouri, Oregon and Texas.  
For fiscal 2018, the company expects to open eight to 10 new stores, accomplish up to four relocations, and achieve comps of 0.5 percent to 2.5 percent.
Natural Grocers by Vitamin Cottage Inc. is a specialty retailer of natural and organic groceries and dietary supplements with 141 stores in 19 states.