Home Depot builds a sustainable strategy
Get great content like this right in your inbox.
Subscribe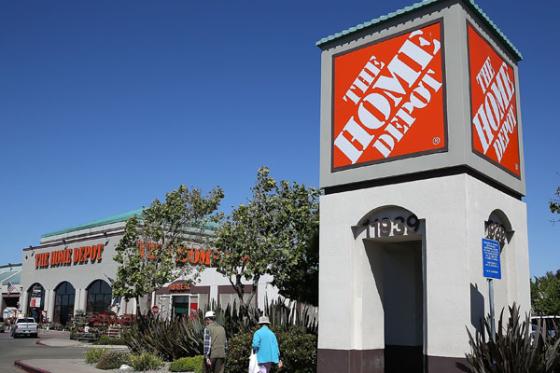 Home Depot is making some new sustainability commitments designed to attract employees and shoppers.
The company released its annual sustainability report announcing that it plans to upgrade employee benefits and remove certain chemicals from its shelves.
"As part of our values, we encourage our associates to be entrepreneurial, innovative and creative, and the successes you'll see in this report are a testament to their talent and dedication," said Craig Menear, The Home Depot chairman, CEO and president. "We're proud of their work, even as we look ahead with the understanding that there's much more to do."
New commitments from the company include:
The Home Depot has announced an updated parental leave policy that gives six weeks of 100% paid leave to all parents, plus an additional six weeks of 100% paid maternity leave to all birth mothers.

The company has expanded its global wood-purchasing policy as part of its commitment to High Conservation Value Forests and tropical Intact Forest Landscapes (IFLs). The company's updated policy will take effect on Sept. 1, 2018 and will include requirements for the Amazon and Congo basins, Papua New Guinea and the Solomon Islands.

The Home Depot has asked its suppliers to exclude additional chemicals from residential household cleaning chemical products sold online and in stores by the end of 2022.
Home Depot stores have cut energy use 23.5 percent since 2010, exceeding the company's goal to reduce consumption by 20 percent by 2020.
Home Depot also released a report titled A Year of Progress, which outlines the company's sustainability progress and environmental, workforce and community initiatives. The report is available on The Home Depot's corporate newsroom Built from Scratch, including a summary infographic. In addition, a special episode of the company's "Give Me an H" podcast is available, featuring Ron Jarvis, vice president of environmental innovation.
Among the 2017 highlights:
Diversity and Inclusion: More than 50 percent of the company's new hires were ethnically diverse and more than 34 percent were women.

Community: The Home Depot Foundation granted $63 million to support local communities in 2017, including over $4 million to assist areas affected by catastrophic hurricanes and wildfires.  In addition, the company's employee relief non-profit, The Homer Fund, assisted more than 6,000 associates who experienced evacuations, as well as damage or loss of their homes.

Environmental: In addition to helping customers reduce their environmental impact through ENERGY STAR and WaterSense products, The Home Depot also reduced its Scope 3 upstream transportation and distribution of freight greenhouse gas emissions by 10 percent.
Home Depot owns 2,286 retail stores in all 50 states, the District of Columbia, Puerto Rico, U.S. Virgin Islands, Guam, 10 Canadian provinces and Mexico. In fiscal 2017, the Home Depot had sales of $100.9 billion and earnings of $8.6 billion. The company employs more than 400,000 associates.