06/29/2017
How Blue Apron plans to grow its meal kit business
Now that Matt Salzberg's $300 million meal kit company Blue Apron has had its initial public offering, Salzberg says he sees many opportunities for even more growth.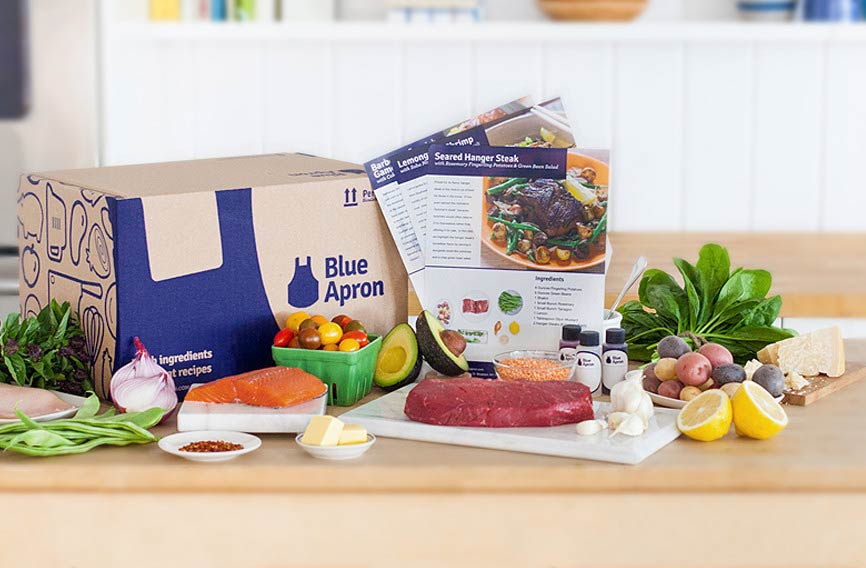 Speaking to CNBC, Salzberg says he is on growth and pouring investments into technology, automation, new products and marketing. The company has raised $300 million which can fully fund those plans, according to CNBC. He especially wants to focus on quality, which he said is the most important aspect of the business.
"Quality is so important because we run this vertically integrated supply chain, and managing food manufacturing centers and distribution networks are [some] of the things that allow higher-quality food at better prices," Salzberg told CNBC.
The company has grown 10 times its size in just the past two years, largely due to demand and engagement from its loyal customers, who Salzberg said pay between $900-$1,000 on average over a three-year period. He added that customers frequently take to social media to post pictures of their Blue Apron meals.
Watch Salzberg talk about meal kits, the grocery industry and the threat from Amazon by clicking here.