How Kroger plans to upgrade the in-store experience
Get great content like this right in your inbox.
Subscribe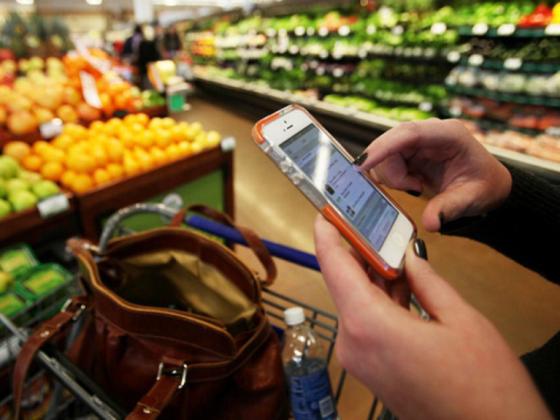 Kroger is taking the next step in its plan to re-imagine the grocer for the future by partnering with next-gen Wifi experts Edgewater Wireless.
Kroger will be collaborating with Edgewater Wireless to enhance its in-store infrastructure with the next generation WiFi platform, powered by Edgewater's WiFi3 technology. The move aims to create a more seamless shopping experience for Kroger customers.
"One of the key strategic drivers of our Restock Kroger plan is to expand partnerships to create customer value, which includes forming alliances to accelerate our digital and e-commerce platforms," said Chris Hjelm, Kroger's Chief Information Officer. "We are focused on in-house innovation and partnering with global industry leaders like Edgewater Wireless to build the best technology infrastructure that will help us to deliver next generation shopping experiences to our customers and associates."
The next generation WiFi platform will give Kroger customers top WiFi performance on their personal smart devices to enhance their shopping experiences.  
Kroger's customer-first approach has driven several award-winning in-house innovations: QueVision, a solution to speed up checkout wait times; EDGE, a digital engagement shelf; and FAST (Food at Safe Temperature), an IOT sensor technology, which monitors temperatures in freezers and coolers to ensure continuous and safe temperatures helping to preserve food quality. These technologies and others will be enhanced by the WiFi3™ powered next generation platform to continue giving customers an industry-leading shopping experience.
"Playing such a big role in the development of the next generation of the WiFi platform has been tremendous and the level of innovation we have seen from the entire team at Kroger is very impressive," said Andrew Skafel, President & CEO of Edgewater Wireless. "We are excited to continue to work with them as they prepare to bring new and never-before seen innovation to not only Kroger stores but across the retail sector."
For high-density environments, such as retail stores, arenas or offices, Edgewater Wireless aera access points, and WiFi3 radio cards and chipsets are the best solution to handle the growing interference and network densification issues in WiFi. Edgewater's patented WiFi technology reduces interference caused by multiple WiFi networks operating in a high-density environment. WiFi3,  is ultra-wideband WiFi which enables multiple, concurrent channels of transmit and receive from a single standards complaint radio.