How much are consumers really spending online?
Get great content like this right in your inbox.
Subscribe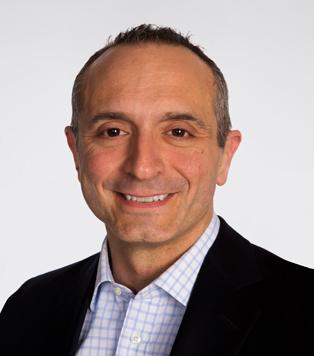 Nielsen and Rakuten Intelligence combine their consumer reporting technology through an exclusive agreement that allows the company's to produce the first complete picture of today's omnichannel retail landscape for the U.S. Fast Moving Consumer Goods (FMCG) industry, delivering a full view into online and offline market performance and shopper behavior.
According to Nielsen, the partnership with Rakuten Intelligence's best-in-class representative online shopper panel of 5.5 million consumers, Nielsen will gain insight into today's online shopper and unparalleled visibility into nearly all merchants across all FMCG categories, channels and devices. Rakuten's proprietary methodology captures and catalogues hard-to-measure buyer data collected directly from consumers. Using item-level purchase details, Rakuten Intelligence offers an in-depth examination of market volume and share, emerging trends, and changes in buyer behavior; revealing the most complete and timely data, across retailers.
"Nielsen has an unwavering commitment to driving growth for our clients, which means finding solutions to capture the fastest growing segments and measuring the places they care about the most," said John Tavolieri, President, U.S. FMCG and Retail at Nielsen. "As the industry focuses in on the connected consumer, we are proud of the continued expansion of our e-commerce suite of solutions, and excited to align with the best of breed e-panel provider in the market, Rakuten Intelligence.  With Rakuten Intelligence, our unrivaled view of the online and offline landscape will bring much needed visibility into the omnichannel landscape. Using Nielsen's federated data model to enable seamless data collaboration, we are bringing to life the most comprehensive, accurate and actionable e-commerce performance measurement and analytics platform in the world."
Today's FMCG omnichannel retail universe (inclusive of online and offline sales)  is valued at over $1.01 trillion (in the latest 52 weeks ended Aug. 25 2018), a figure that's up 2.6 percent from a year ago, and 3.4 percent from this time in 2016 (2 YA), according to Nielsen. E-commerce within the FMCG landscape represents 5 percent of total FMCG sales, but 40 percent of year-over-year dollar growth. FMCG E-commerce is up 29 percent year-over year, but at the moment - experiencing a wave of slower growth since it was 36 percent year-over-year last year.
According to the report, online grocers saw over $21.6 billion in sales over the past three years, reaching 88 percent higher than last years $11.9 billion. While online grocery purchases represent only 26 percent of online FMCG, comparatively, it is a splash in the pond versus in-store grocery stores which amassed $413 billion this year. What are the highest online purchasing contributors? Coffee leading with 6.9 percent dollar growth and $1.165 billion in online sales within the last year and sports nutrition, with $584 billion in online sales and 14.1 percent growth.
The newest click and collect feature, as well as grocery delivery, which is available in most grocery stores, is responsible for the surge of online grocery spending, according to Nielsen. In fact, although click and collect represented only 18 percent of online grocery sales in 2016, by Aug. 25, click and collect purchases surged to represent 48 percent of all online grocery purchases.
Nielsen also announced the expansion of its Advanced TV Suite, which now enables purchase-based ad targeting in addition to sales measurement for data-driven linear TV, addressable TV, over-the-top (OTT) and connected TV (CTV). With the addition of a new capability that enables CPG advertisers and agencies to buy connected-TV inventory based on in-store purchase behavior, it's now even simpler to reach the right household on their choice of device(s) with advertising that is most likely to influence a purchase. Not only does this new capability simplify the targeting process for advertisers and agencies, but it also expands the availability of media inventory on the TV screen that can be targeted at the household-level to platforms across the ecosystem, including Hulu, Roku, SlingTV and Sony Crackle, reaching the elusive cord-cutter and cord-never audiences with digital-like precision.
According to the company, using this solution, advertisers and agencies can define their purchase-based audience once and reach that audience with advertising on any screen or platform. Purchase-based ad targeting ensures that advertising is being delivered to the audience that's most likely to make a purchase. For example: brands can deliver advertising to lapsed buyers that haven't purchased a product recently but were previously loyal or deliver an ad for baby food to a household that purchases baby formula.
According to the report,  90 percent of U.S. FMCG online sales is captured by Nielsen. Working in tandem with Nielsen's ePOS data and Rakuten Intelligence's panel insights, Nielsen's holistic digital shelf solution, available through Nielsen Connected Partner, Profitero, spans over 300 million products (holistically, Nielsen has visibility into over 700 million) on 4,000 websites in over 40 countries every day, enabling companies to correlate online execution drivers with actual sales performance data captured through e-receipts and ePOS retail cooperation.  
"At Rakuten Intelligence, it has always been our vision to provide essential e-commerce data and insights to clients and the greater ecosystem," said Nick Stamos, Chief Executive Officer at Rakuten Intelligence. "Through our alliance with Nielsen, we are creating a new standard for e-commerce measurement for the FMCG industry.  The data and breadth of solutions that Nielsen and Rakuten Intelligence can now provide FMCG clients will finally bring a 360 degree view of today's consumer and opportunities for growth in today's 'brave new world' of retail."