How shoppable recipes drive grocery sales
Get great content like this right in your inbox.
Subscribe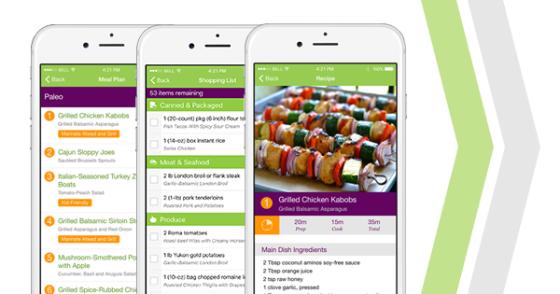 Meal planning service eMeals is driving grocery sales, both in-store and online, by providing an alternative to meal kits.
According to a recent survey, eMeals, a meal planning service that has sent healthy home-cooked meals to over 1 million families, announced that its integrated online pickup and delivery feature now covers 90 percent of U.S. Zip codes with online grocery availability. In addition, one-third of new eMeals subscribers engaged with the platform's online grocery option this year to begin using the service's shoppable recipes with their weekly food orders.
Meal kits are a big business today, expected to explode into a $11.6 billion market by the year 2022, according to Statistica. In 2017, the fresh-food meal-kit delivery market was valued at approximately 4.65 billion U.S. dollars.
eMeals says it offers meal kits at up to half the cost of those from competing services today. It allows subscribers to choose from 15 eating styles ranging from Quick & Healthy to Paleo, Clean Eating, Low Calorie, Classic Meals and even Diabetic, Gluten Free and Vegetarian, and can personalize each week's menus by selecting meals from any of the food styles or substituting favorites from previous weeks.
The findings from the survey also documented eMeals' ability to drive grocery sales by increasing the number of home-cooked meals per week, fueling an associated increase in cart size, and providing an affordable alternative to meal kits.
The survey measured the meal planning, shopping and cooking habits of nearly 4,300 respondents who are active users of the eMeals service. The respondents showed that:
32% of new users engaged with online grocery through eMeals' shoppable recipes,demonstrating strong consumer interest in online pickup and delivery from the service's online grocery partners including AmazonFresh, Walmart Grocery, Kroger ClickList, Instacart and Shipt.

43% of those who used the service's shoppable recipes were first-time online grocery users, indicating the value of eMeals' one-click integration with online grocery services in motivating users to try online ordering.

34% now cook at home five nights a week compared to 19% before they became eMeals subscribers, helping increase grocery sales by adding two meals per week to the average grocery cart.

40% now cook at home six or seven nights a week, more than double the 17% before they became eMeals subscribers, again driving incremental grocery business.

94% of respondents who previously used a conventional meal kit service have dropped it, with 76% citing high cost as a reason for cancelling their subscriptions. Other reasons included too much packaging waste, limited recipe variety, complicated recipes and failure to fit users' eating styles.
Even when not compared to meal kits, survey respondents reported saving an average of $2,000 on their annual grocery spend because of eMeals' efficient use of ingredients within their curated food style plans. Those savings, plus ratings of "satisfied" and "highly satisfied" by 85% of respondents on the simplicity, taste, healthiness and variety of the meals, have helped encourage eMeals adoption and the resulting increase in home-cooked meals by the service's subscribers.
Retail grocers have caught on with the popularity of eMeals and are starting to create their own renditions of the trend. Last year, Kroger and Walmart teamed up to roll out the first grocery meal kit solution that can be ordered via pickup or delivery.
"Every retail grocer is looking for ways to encourage consumers to add more meals to their carts, whether in-store or online. These survey results clearly show that a meal planning service integrated with pickup and delivery partners can increase cart sizes and speed the adoption of online grocery," said eMeals CEO Forrest Collier. "It also shows how fulfilling meal solution ingredients through the existing grocery supply chain solves the meal kit problem by lowering costs and simultaneously returning those food sales to the retail grocer's bottom line. It's the best of all worlds for both the consumer and the grocery business."
eMeals plans to add more retailers and delivery services to its list of partners, and is willing to partner with new ones to also provide pickup or delivery for the service.