07/18/2018
How Southeastern Grocers plans to beat Publix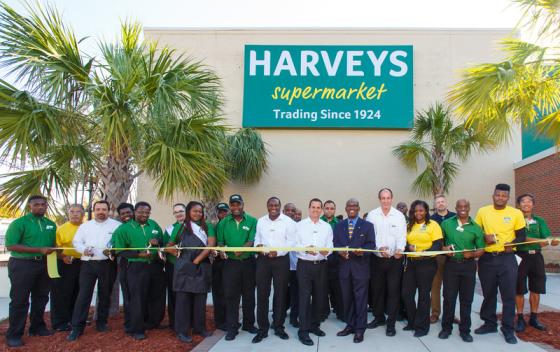 Southeastern Grocers is ramping up its value proposition to shoppers by introducing a new loyalty program focused on the everyday things customers value most: food and fuel.
The new loyalty program, known as SE Grocers rewards, will allow customers to earn points during checkout at any BI-LO, Fresco y Más, Harveys Supermarket and Winn-Dixie grocery store. Points can then be redeemed for savings on groceries or savings on fuel at participating Shell or other select fuel stations.
"We are committed to providing a shopping experience our customers can count on," said Anthony Hucker, President and CEO of Southeastern Grocers. "In service of being a great place to shop, we are launching a new rewards program that is designed to best meet the everyday needs of our customers and associates. SE Grocers rewards will allow customers to redeem savings on fuel and groceries, combining the two greatest reward aspects our customers have told us mean the most to them."
The news comes a few months after Southeastern Grocers filed for bankruptcy, resulting in the closure of almost 100 Winn-Dixie, Harveys and BI-LO stores, as part of the parent-company's restructuring. According to Business Insider, the stores that closed represent about 16 percent of Southeastern Grocers' store count, with 582 locations remaining open.
Customers throughout all BI-LO, Fresco y Más, Harveys Supermarket and Winn-Dixie stores will be able to receive an SE Grocers rewards card to start earning points that can be redeemed for savings on groceries and fuel at Shell branded stations. The new SE Grocers rewards program will offer bonus points on hundreds of products throughout the stores. Points will be available for up to two years, expiring December 31 of the following calendar year.
"Coming together with Southeastern Grocers to provide a great rewards program for our customers is something we are excited about," said Todd Gulbransen, North American Loyalty Manager for Shell Retail. "We know that customers are always looking for value and great ways to be rewarded, and we are proud that the Fuel Rewards program is an additional benefit for those shopping at BI-LO, Fresco y Más, Harveys Supermarket and Winn-Dixie stores."
According to Southeastern Grocers and Shell, the two companies will be surprising the first 100 customers at a Shell branded station in select markets with up to $40 per vehicle of free fuel in celebration of the new loyalty program. Customers can visit the BI-LO, Fresco y Más, Harveys Supermarket and Winn-Dixie Facebook pages for updates on free fuel events in the Southeast through the end of July. Southeastern Grocers customer rewards members who swipe their Southeastern Grocers rewards card at participating Shell branded stations will be enrolled in the Fuel Rewards program and receive Gold Status, saving an additional five cents per gallon on every fill of up to 20 gallons.
Southeastern Grocers is headquartered in Jacksonville, Fla.