Hy-Vee gains Amazon-like capabilities
Get great content like this right in your inbox.
Subscribe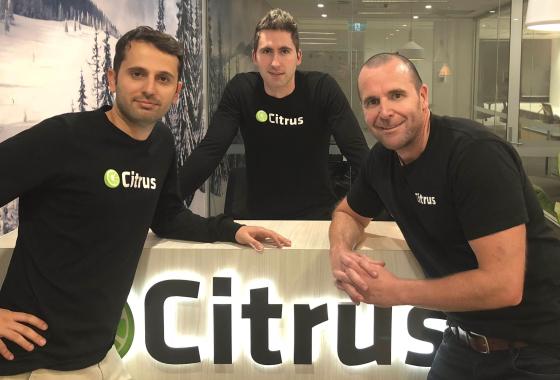 The concept of retail media is gaining traction rapidly and Hy-Vee just cast its lot with a little known company out of Australian that promise to give the grocer digital superpowers. Des Moines, Iowa-based Hy-Vee became the first U.S. retailer to partner with the Citrus Retail Media Platform and gain capabilities such as sponsored search and monetization of its digital shelves.
Those are things Amazon takes for granted but have been elusive for smaller retailers who previously lacked sufficient web site traffic to warrant the type of targeting investments to make their platforms appealing to agencies and brands. However, as smaller retailers have grown their digital presence they've begun to realize they too can function as a media platform and possess unique targeting capabilities.
"We are dedicated to providing an excellent customer experience while helping all of our suppliers grow e-commerce sales, said Kurt Hasson, Hy-Vee's Group Vice President of E-Commerce. "Citrus checks all the boxes for us – it's scalable, secure, easy to integrate and delivers personalized experiences for our customers while providing a highly targeted, performance-based digital advertising tool for suppliers that are both large and small."
If you haven't heard of Citrus it's because the Australian company was launched in December 2017 and its growth to date has occurred mainly outside of the U.S. The company said it now works with 20 global tier 1 retailers in Europe, the U.K., Asia, Australia and Latin America, but Hy-Vee is the first U.S. retailer to join Citrus.
"Retail has become a viable media platform," said Citrus CEO Brad Moran. "Most of the retailers we serve have hit a point where their e-commerce business is large enough that it is interesting to media companies and brands."
A key reason for the interest is the targeting capabilities. For example, Citrus gives retailers the ability to create a new revenue stream and monetize their digital real-estate by providing suppliers with the ability to compete in a live auction for prime product positioning and targeted banner ad placements within retailer e-commerce sites. At the same time, the self-service sponsored product and display platform gives suppliers of any size and budget the ability to promote products and measure their success in real-time.
"I work with retailers all day every day and get to see their pain points," Moran said.
One of the biggest is the transition from print to digital. Traditional print vehicles are declining as a cost-effective means to drive sales as digital capabilities have grown to provide advertising that is targeted and measurable. Then there is the issue of how to implement a digital program since retailers may not know how to implement and execute but need to get in the game quickly. Lastly, suppliers' budgets are shifting, seeking outlets that can provide precision to connect with shoppers and a demonstrable ROI.
It's that last point that is key because retailers understand they own a lot of valuable, who their customers are, what they are buying and correlations between search and intent, according to Moran.
That gives retailers the ability to tap into different supplier revenues streams such as national shopper marketing budget or media money which is beginning to creep back into retail, according to Moran, because companies like to spend money on things they can measure.
That ability to measure is how Amazon and Google were able to build massive advertising businesses with things sponsored product listings and paid search. A regional retailer such as Hy-Vee with more than $10 billion in sales obviously doesn't rival the traffic of the two Internet giants, but its strength is offering suppliers greater targeting precision with their ad budget.
For example, Citrus Chief Marketing Officer Nick Paech, notes that when a person searches for "ice cream" on Google, the millions of results returned could include details on how to make ice cream or the history of ice cream. Searching for ice cream on a grocer's web site the intent is more likely to want to buy ice cream.
"Much like Google, we built a relevancy engine that works in tandem with an auction engine to produce a performance based advertising system that is what brands want," Paech said. "It gives retailers the ability to compete with Google, Facebook and Amazon."
Think of it as monetization with personalization that is good for the customer who is more likely to see relevant offers, brands who have a more effective way to spend marketing dollars and retailers who are able to unlock the potential of their growing digital businesses.
As for the name Citrus, Paech said he and the other founders were looking for something that described the sharp and refreshing approach they were bring to data-driven advertising and Citrus fit the bill.
"We came up with Citrus in about 10 minutes," Paech said.