Inventing the future of retail health care 
Get great content like this right in your inbox.
Subscribe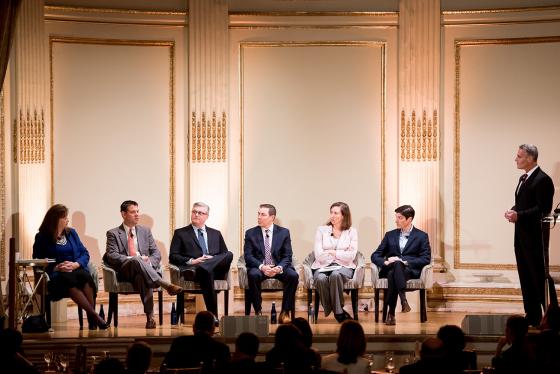 Many of the nation's most progressive retailers will gather in late November for an event unlike any other in the health care world. That's when Drug Store News convenes its 20th annual Industry Issues Summit in New York City on Nov. 28. The event is unique in that it brings together a diverse collection of stakeholders from across the retail industry who are at the forefront of innovation when it comes to issues of access, affordability and improved outcomes.
"The entire team at Drug Store News is thrilled to be hosting our 20th annual - and best ever - Issues Summit," said Eric Savitch, Vice President and Brand Director of Drug Store News and Store Brands at EnsembleIQ. "This event serves as a platform for leading industry stakeholders to gather, exchange ideas and imagine a future where the retail industry plays a more significant role in addressing many of the nation's thorniest health care challenges."
As in year's past, the event attracts a who's who of executives from across the retail healthcare ecosystem who are ideally situated to develop the type of industry led solutions that have befuddled policy-makers and politicians.
For details on the event and roster of participants, visit https://www.dsnindustryissues.com/register/