Kroger just won the holiday toy game
Get great content like this right in your inbox.
Subscribe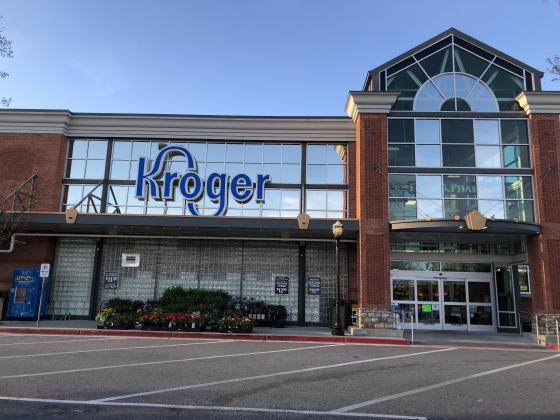 Kroger is partnering with Geoffrey's Toy Box to bring toy shops to nearly 600 Kroger stores across the country.
Geoffrey's Toy Box branded merchandise and displays will appear in participating Kroger stores with a selection of 35 children's toys, ranging in price from $19.99 to $49.99. The holiday program will feature exclusive toys from Animal Zone, Imaginarium, Journey Girls, Edu Science, You & Me, and Just Like Home. Product assortment will vary by location.
"Geoffrey's Toy Box delivers a unique shopping destination within Kroger stores," said Robert Clark, Kroger's senior vice president of merchandising. "We're excited to offer Geoffrey's Toy Box this holiday season to provide our customers with the opportunity to purchase a selection of toys once exclusive to Toys "R" Us."
Geoffrey's Toy Box is the new concept launched by the company formerly known as Toy R Us, which liquidated in June. 
In October, Geoffrey, LLC announced during a toy-industry event that it would launch a new retail brand for in-store pop-ups, called Geoffrey's Toy Box.
Meanwhile other retailers such as Target and Walmart have laid out strategies to capture toy sales left by the void of Toys R Us.
"We are thrilled to partner with Kroger to bring a curated collection of product from our beloved portfolio of brands to American consumers this holiday," added Richard Barry, EVP at Geoffrey's Toy Box.
Kroger operates 2,800 retail food stores under a variety of banner names.