Kroger transformed: more progress on innovation agenda shows grocers can reinvent themselves
Get great content like this right in your inbox.
Subscribe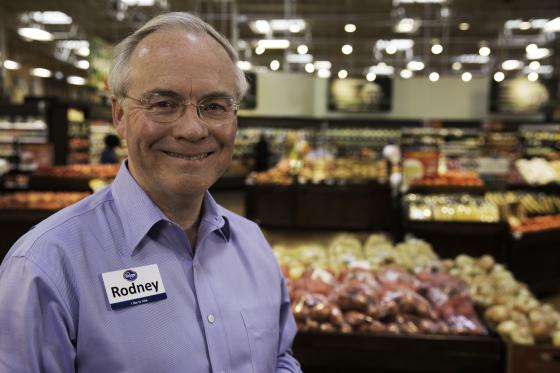 Kroger can't lay claim to being a growth company just yet, but continued progress on business model transformation initiatives dubbed Restock Kroger shows there is hope for traditional grocers looking to remain relevant in the digital age.
Kroger Chairman and CEO Rodney McMullen will have plenty to talk about when he takes the stage at the National Retail Federation Big Show next month in New York. As the architect of the sweeping set of initiatives branded Restock Kroger, McMullen has moved aggressively to ensure Kroger becomes more relevant to shoppers. That has meant making some unconventional moves, thinking creatively about acquisitions and forming interesting alliances.
One of the more interesting, but overlooked aspects of Restock Kroger, is the cultural transformation required of the company being led in a higher profile fashion than ever before by McMullen. The company has always had plenty of positive things to talk about it just didn't do so very often. That has changed and its why McMullen is now leading the charge as the company's chief brand evangelist and totally breaking the mold by agreeing to keynote at an event like NRF.
"Kroger is transforming our business model. We're moving from a traditional grocer to a growth company with both a strong customer ecosystem that offers anything, anytime, anywhere, and asset-light, high-margin alternative partnerships and services. Restock Kroger is the blueprint for this transformation," McMullen said when the company reported third quarter results last week. "We are strengthening the Kroger ecosystem by reducing costs and investing the savings in our associates, technology, and price to grow units, traffic and share. Leveraging our store, logistics and data assets in turn creates incremental new profit streams, which then further redefines the customer experience. In this way, our new growth model will be a virtuous cycle."
For more on McMullen's view of the future and topics on which he's likely to comment during his NRF presentation, check out what he had to say during the company's third quarter earnings call.