KwikTrip and Wawa top convenience channel list
Get great content like this right in your inbox.
Subscribe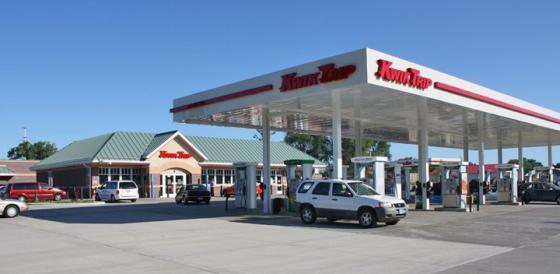 Kwik Trip, Wawa and Quik Trip are listed as the top three retailers for food in the $291 billion U.S. Convenience, Dollar and Drug channels, according to dunnhumby's nationwide study, which was released the NACS Show.
The latest dunnhumby Retailer Preference Index (RPI) surveyed 5,500 U.S. households focusing on three food channels – Convenience, Dollar and Drug – and then dunnhumby analyzed consumer emotional sentiment and preference for 37 of the largest retailers. The top ten retailers with the highest consumer preference index scores are: 1) Kwik Trip, 2) Wawa, 3) Quik Trip, 4) Speedway, 5) CVS, 6) Sheetz, 7) Cumberland Farms, 8) Walgreens, 9) Dollar Tree, 10) Turkey Hill.
"Consumers today are starved for time and as a result are making more quick food shopping trips to Convenience, Dollar and Drug stores. The goal of our study is to understand macro trends in the Convenience space, and to provide retailers with a benchmark for how they are performing on the different drivers of consumer preference," said Jose Gomes, President of North America for dunnhumby.
The RPI found that there are six drivers of customer preference:
Convenience - Customers are interested in convenient locations and hours. They want to be able to get in and out quickly and they want fast and easy checkouts. Customers also want the right variety of food and beverage products.

Price - Customers want lower prices than other stores and their preferred brands to be in stock.

Quality - Customers want quality products, clean stores and bathrooms, and a safe location.

Meal Destinations - Customers want appetizing, ready-to-eat food, fresh produce and healthy food options.

Discounts and Rewards - Customers want relevant, easy to use discounts and coupons that reward them for shopping.

Digital - Customers want easy ways to shop online, and want stores to have an mobile app that makes shopping easier and provides useful information.
"We believe that our focus in this RPI on how customers perceive convenience, prices, and quality and how these perceptions affect both the level of the emotional connection and the customer's preference intensity is critical for understanding why some retailers excel while others fall behind," said Gomes. "By building loyalty and preference with customers, convenience retailers can improve the performance of existing stores rather than having to continually build top line sales through acquisition, which could be more challenging moving forward because of higher interest rates and the rise of digital and alternative food channels."
Key findings from the study:
Convenience plays a much bigger role in customer preference than Price and Quality. Convenient locations, hours of operation and speed play a big role in store preference.

Quality-focused regional retailers such as Kwik Trip, Wawa and Quik Trip have stronger connections and customer preference compared to the larger retailers with higher store counts.

Retailers ranked higher in the RPI also tend to have a lower proportion of franchisees/licensees than retailers ranked lower. On average, retailers in the top half of the ranking are 7 percent franchised. By contrast, retailers in the bottom half are 48 percent franchised.

Convenience stores stand out from the Drug and Dollar channels in their strength in Meal Destination and their weakness in Price.