07/09/2017
Meijer to expand Bridge Street Market format
Meijer CEO Rick Keyes says his customers are asking for smaller, urban-format type stores, and that his company is going to meet that demand.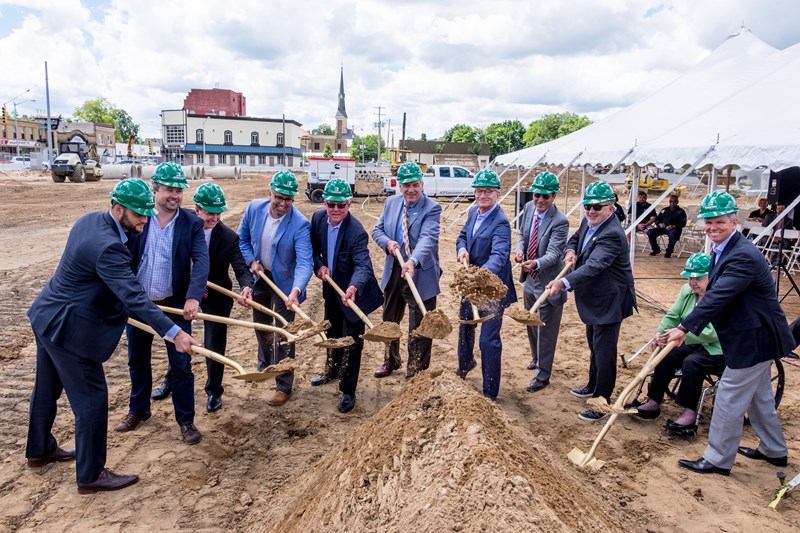 Keyes told The Grand Rapids Press: "Our customers are asking for this," Keyes said. "We think there are a lot of communities that would benefit from a Bridge Street type market."
Last month Meijer celebrated the groundbreaking of its urban concept, Bridge Street Market, in Grand Rapids, Mich.
The new 37,000-square-foot store will feature 22-foot ceilings, open air elements and a pedestrian-friendly design. Bridge Street Market is a first-of-its-kind store in the region opened by Meijer and intended to deliver a convenient, fresh neighborhood grocery option for those who live, work and play downtown.
The community grocery store will anchor a development spanning a city block located amidst the city's current hub of collaboration and mixed-use development, and will reside alongside apartments, a parking deck, and an office and retail building. The mixed-use project commenced with the deconstruction of the original buildings in May, clearing the way for future development.
Bridge Street Market will feature fresh produce, full grocery offerings, a deli, fresh-cut meat, a bakery, basic cleaning items and paper products.
The grocery store is expected to open its doors and produce stalls in the early fall of 2018.
To watch CEO Rick Keyes talk about the new format, click here.