07/27/2017
New Food 4 Less format is focused on health and wellness
Kroger's Food 4 Less warehouse-style chain is remodeling its stores in order to put a greater focus on health and wellness.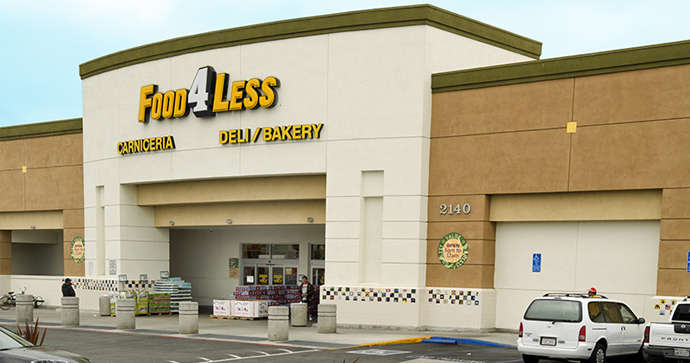 The company is holding a grand re-opening of its latest remodeled store at 1717 South Western Avenue in South Los Angeles' Harvard Heights neighborhood on Aug. 2.
The 39,000 square-foot store's renovation features a new exterior design, new interior décor, newly refreshed center store, new service deli/bakery offerings, and an expanded produce department. The store will also offer customers an expanded variety of natural and organic foods.
"Our remodeled Harvard Heights store has an even greater focus on health and wellness with a large assortment of natural and organic offerings," said Bryan Kaltenbach, Food 4 Less president. "We designed this store with the neighborhood it serves in mind – offering specialized design features, an outstanding selection of fresh food options, personalized customer service and great prices."
The store will feature a variety of new and unique enhancements, including:
An expansive selection of natural foods, including organic, gluten-free and other specialty, dietary-specific items
An upgraded Meat/Seafood Department
An expanded Produce Department featuring an a large selection of fresh and organic fruits and vegetables
An enhanced Service Deli/Bakery with new product offerings
The remodeled store also boasts several environmentally-friendly features that contribute to a greener community. The store features LED lighting, which provides for superior lighting and reduced energy consumption. The store also features other green technologies designed to improve energy efficiencies.
In celebration of the store's grand re-opening, Food 4 Less will also make a $1,000 donation to Los Angeles Elementary School as part of its ongoing commitment to make a positive impact in the communities it serves.
Many grocery chains such as Kroger, ShopRite, Publix and others have embraced health and wellness trends as consumers across the country are becoming more aware of how food and beauty products can affect health.