Nordstrom has a techie plan to attract shoppers
Get great content like this right in your inbox.
Subscribe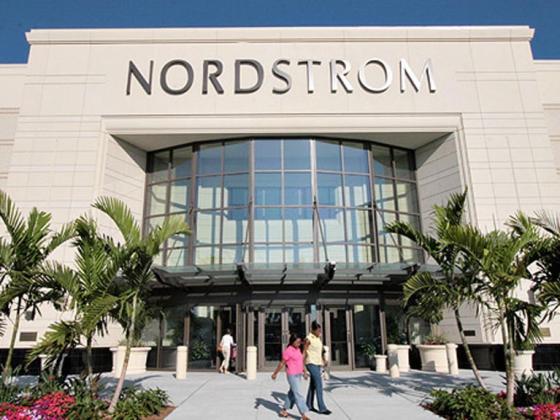 Nordstrom is bringing a new customer experience tactic to its stores.
 
In hopes of becoming the "best fashion retailer in a digital world," Nordstrom is in the middle of a beta test with 800 people in its top market of Los Angeles.
The plan is to weave together smartphone-based shopping features with the in-store experience to speed up what it calls the "customer journey." 
This "journey" was presented at Nordstrom's annual "Investor Day" gathering in Los Angeles as the companies futuristic vision of its consumer shopping experiences.
 
"When we get customers to engage beyond one of our channels, their spend goes up dramatically, their engagement goes up dramatically and their satisfaction goes up dramatically," said Ken Worzel, Chief Digital Officer of Nordstroms.
 
It all comes down to an app. Customers will be able to find clothes they like on the Internet and send them to Nordstrom personal stylists, who will then put together digital Style Boards that will offer a variety of customized looks based on the customer's preferences. Nordstrom will then route the customers to the closest store, and when they arrive, they will find a dressing room with their name on it and the items already inside ready to be tried on. A tablet will be placed within the dressing room and allows customers to contact an employee to request replacement clothes and pick out items they would like to purchase via mobile pay.
 
The company's confident outlook comes just a few months after it suspended plans to take the company off the public markets. The Nordstrom family sought to buy out the public shareholders to make the company private. Unfortunately for that effort, they were unable to come to terms with the special committee of the board over what the value of the publicly-held shares should be and were therefore unsuccessful. 
 
Although the company did not declare a plan for a nationwide rollout, this clothing department store plans on implementing this program throughout all of Los Angeles, a total of 16 stores. Los Angeles accounts for $1 billion of Nordstrom's sales and provides more than 4 million customers. Nordstrom executives said 2018 will be a big year for the company, as it continues to adjust to a changing retail landscape. Nordstrom is forecasting $15.2 billion to $15.4 billion in net sales in 2018, and it expects net sales to grow 3 to 4 percent per year up to 2022.
 
Nordstrom has 373 stores in the U.S., Canada and Puerto Rico, 239 of which are Nordstrom Rack stores.