Not a good day for Walgreens
Get great content like this right in your inbox.
Subscribe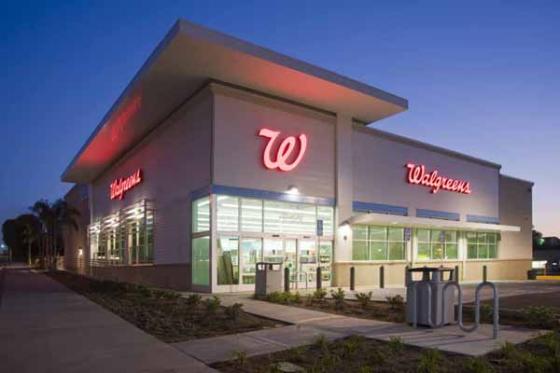 Walgreens Boots Alliance shares sank to a 52-week low Thursday as the retailer reported dismal sales results on the same day that Amazon made its pharmaceutical aspirations official.
After Amazon announced Thursday it would buy PillPack, an online pharmacy, Walgreens shares dropped immediately.
Walgreens Boots Alliance fiscal third-quarter profit rose to $1.34 billion, or $1.35 a share, from $1.16 billion, or $1.07 a share, in the same period a year ago. Excluding non-recurring items, adjusted earnings per share rose 15% to $1.53. Sales grew 14% to $34.33 billion. Retail pharmacy USA sales rose 15% to $25.9 billion, while same-store sales for the segment decreased 1.2%. The company raised its fiscal 2018 adjusted EPS guidance range to $5.90 to $6.05 from $5.85 to $6.05. 
"I am pleased that, in what has been a challenging environment, we have again delivered solid earnings per share growth combined with healthy cash flow. We expect to continue to drive growth, bringing more patients to our U.S. pharmacies through the recent acquisition of Rite Aid stores and through strategic partnerships. The $10 billion share repurchase program announced this morning demonstrates our confidence in future business performance and, as ever, our focus on driving long-term stockholder value," said Executive Vice Chairman and CEO Stefano Pessina.
The company raised the lower end of its guidance for fiscal year 2018 by 5 cents per share and now anticipates adjusted diluted net earnings per share of $5.90 to $6.05.
Pharmacy sales, which accounted for 72.5 percent of the division's sales in the quarter, increased 19.3 percent compared with the year-ago quarter, primarily due to higher prescription volume from the acquisition of Rite Aid stores and from central specialty. Comparable pharmacy sales were unchanged from the year-ago quarter, as brand inflation was offset by reimbursement pressure and the impact of generics. The division filled 285.2 million prescriptions (including immunizations) adjusted to 30-day equivalents in the quarter, an increase of 11.8 percent over the year-ago quarter. Prescriptions filled in comparable stores were unchanged from the same quarter a year ago. The division's retail prescription market share on a 30-day adjusted basis in the third quarter increased approximately 190 basis points over the year-ago quarter to 22.4 percent, as reported by IQVIA. This was the division's highest reported quarterly retail prescription market share in the U.S.
Pharmaceutical Wholesale had third quarter sales of $6.0 billion, an increase of 12.6 percent from the year-ago quarter, including the favorable impact of currency exchange rates.