PetSmart focuses on services with new format
Get great content like this right in your inbox.
Subscribe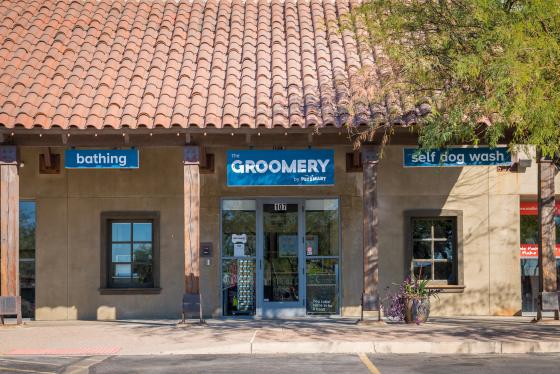 PetSmart is rolling out an innovative new store concept focusing exclusively on pet grooming services.
PetSmart is introducing The Groomery as pet care spending continues to increase. According to the American Pet Products Association, in 2016 Americans spent nearly $5.8 billion on pet services, a segment growing faster than any other in the pet category.
Each location, including The Groomery in Scottsdale (20945 N. Pima Rd. Ste. 107, Scottsdale, AZ 85255), features a salon-style modern design in a boutique-sized space of about 1,800 to 2,500 square feet, much smaller than a traditional PetSmart store. The Groomery features classic dog and cat grooming services, such as baths, haircuts, nail trims and grinds, teeth brushings, paw maintenance, flea and tick treatments, and the de-shedding Furminator service.
"When taking your pet to be groomed, proximity to the home is a key factor for convenience and to help reduce a pet's anxiety," said Joanna Zucker, vice president of Services, PetSmart. "We know a significant portion of our grooming business comes from people living within close proximity to a PetSmart store, so we created The Groomery store design to help us get closer to where pet parents and their pets are living, especially in urban and suburban markets like Scottsdale."
The Groomery also offers pampering "Spaw" treatments featuring coconut and other scents, pet-specific deep moisture shampoos and conditioners from popular human brands such as CHI, as well as a self-service dog wash. 
"We know our pet parents love their pets and want to give them the best of everything, and The Groomery fits nicely into that pet lifestyle," said Zucker. "Pet grooming can enhance a pet's overall health, and special services like scented baths and a good brushing can further enrich our connection with our pets. Let's face it, a great smelling dog with a soft coat can be an even bigger magnet for hugs, nuzzles and ear scratches from every member of the family."