PetSmart looks to scare up big sales
Get great content like this right in your inbox.
Subscribe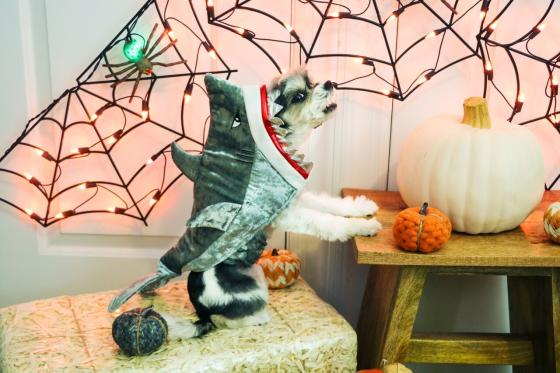 One of the largest retailers of pet supplies in North America is looking to leverage the popularity of Halloween among pet parents into big sales this year.
PetSmart is expanding its Halloween assortment for 2018, to inspire fun for all pets this Halloween. In addition to popular pet costumes such as pumpkin, hot dog, bumble bee, devil, superhero and lion, PetSmart will also carry mermaid, shark and teddy bear costumes.
Around 18 percent of people in the United States plan to dress their pets in costumes this Halloween, according to an annual survey by Prosper Insights & Analytics. That's up from 16 percent in 2017.
"Out of the 31.3 million Americans planning to dress their pets in costumes, millennials (25-34) are most likely to dress up their pets, the highest we have seen in the history of our surveys," said Phil Rist, executive vice president of strategy at Prosper Insights & Analytics.
The retailer also plans to offer an expanded toy and treat collection featuring Halloween characters like mummies, monsters and skeletons. 
PetSmart is also inviting pet parents across North America to dress up their pets and bring them to any PetSmart store on Oct. 20 or Oct. 21 from 12-3 p.m. local time for the "Who's Your Boo?" costume parade and event. Prizes will be awarded for the first, second and third place winners of costume contests taking place each day at 12:30 and 2 p.m. local time.
According to the National Retail Federation (NRF), pet costumes "continue gaining popularity with nearly 20 percent of celebrants planning to dress their pets in costumes this year, up from last year's 16 percent." With an assortment of costumes and accessories, toys and treats, PetSmart offers plenty of ways to include pets in the Halloween festivities.
PetSmart, Inc. is the largest specialty pet retailer, with more than 1,600 pet stores globally.