Pharmacy keeps driving growth at Walgreens
Get great content like this right in your inbox.
Subscribe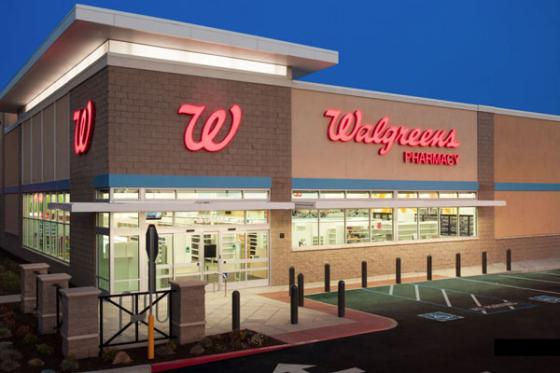 Walgreens' efforts to drive growth in its pharmacy business gave the retailer a much-needed boost in the second quarter, as the company posted a bigger-than-expected retail sales decline.
Walgreens says it added more than 20 million members through its pharmacy benefit managers. This helped fill 9.1% more prescriptions in the quarter and drive a 5.1% rise in pharmacy same-store sales. The higher number of prescriptions also comes as the United States faced its harshest flu season in decades, with flu-related doctor visits reaching a 20-year high.
"Our growth strategy of increasing and consolidating volume, differentiating ourselves through value and quality of service, and controlling costs is bearing fruit across our businesses," said Executive Vice Chairman and CEO Stefano Pessina. "This is reflected in another good set of financial results in which we delivered the highest sales growth in eight quarters, as well as strong cash generation and record U.S. pharmacy market share. We expect to continue to grow, in part through the recent acquisition of stores from Rite Aid, and today we are raising our fiscal 2018 guidance."
But Walgreens continues to struggle to drive retail sales in stores. Same-store sales at its retail business fell 2.7% in the second quarter (analysts had been expecting flat comp growth). 
   (Related Content: The incredible story of an evolving business model at CVS)​
Net income rose to $1.35 billion, or $1.36 per share, in the quarter ended Feb. 28 from $1.06 billion, or 98 cents per share, a year earlier. Net sales rose 12% to $33.02 billion, helped in part by Walgreen's ongoing takeover of nearly 2,000 Rite Aid stores.
The Illinois-based company lifted its full-year adjusted earnings forecast to between $5.85 and $6.05 per share from between $5.45 and $5.70 per share. Analysts were estimating $5.78 per share for the year.
The lift in forecast reflects a $350 million tax benefit for fiscal year 2018, an increase of about $150 million from the company's previous estimate.
Retail Pharmacy USA had second quarter sales of $24.5 billion, an increase of 12.2% over the year-ago quarter. Sales in comparable stores increased 2.4% compared with the same quarter a year ago.
Pharmacy sales, which accounted for 70.3% of the division's sales in the quarter, increased 18.7% compared with the year-ago quarter, primarily due to higher prescription volume including central specialty and mail following the formation of AllianceRx Walgreens Prime and from the acquisition of Rite Aid stores. Comparable pharmacy sales increased 5.1%, primarily due to higher volume. Reimbursement pressure and generics had a negative impact on comparable pharmacy sales growth, which was partially offset by brand inflation. The division filled 269.2 million prescriptions (including immunizations) adjusted to 30-day equivalents in the quarter, an increase of 9.1% over the year-ago quarter. Prescriptions filled in comparable stores increased 4.0% compared with the same quarter a year ago, primarily due to volume growth from previously announced strategic pharmacy partnerships and Medicare Part D growth. The division's retail prescription market share on a 30-day adjusted basis in the second quarter increased approximately 100 basis points over the year-ago quarter to 21.4%, as reported by IQVIA (formerly IMS Health). This was the division's highest reported quarterly retail prescription market share in the U.S.
As of the end of the second quarter the company had acquired 1,542 Rite Aid stores. Since the end of the quarter the company completed the acquisition of all 1,932 stores. The transition of three distribution centers and related inventory is expected to begin during fiscal 2019.
The company continues to expect to complete integration of the acquired stores and related assets by the end of fiscal 2020, as previously announced. 
As part of a program to optimize locations, the company continues to expect to close approximately 600 stores and related assets over an 18-month period, resulting in estimated pre-tax charges to the company's GAAP financial results of approximately $450 million. This program commenced in March. Cost savings from the program are still anticipated to be approximately $300 million per year and are still expected to be fully delivered by the end of fiscal 2020.
Walgreens Boots Alliance operates more than 13,200 stores in 11 countries.