The problem with Grocery Outlet's growth forecast
Get great content like this right in your inbox.
Subscribe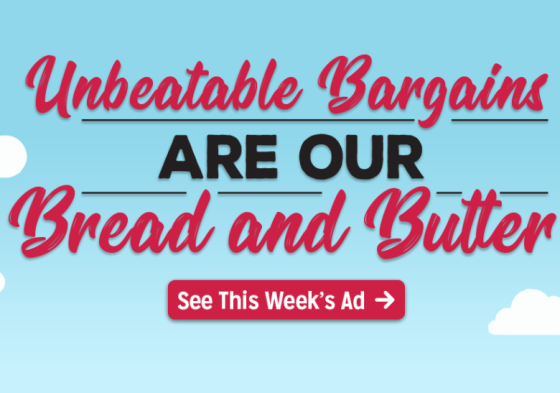 Grocery Outlet received a warm reception on Wall Street last week when it went public at $22 a share. Part of the appeal is that the operator of 316 stores with annual sales of $2.3 billion is a unique animal in food retail with a 15 year track record of same store sales growth. Stores are run by independent operators who make 75% of the assortment decisions in buildings that range from 15,000 to 20,000 square feet.
Shares popped more than 40% on the first day of trading, aided by an exceedingly bullish outlook on expansion. Grocery Outlet operates in five western states and Pennsylvania and expects to open 32 stores this year. The company contends it has the potential to open another 400 locations in existing states and another 1,600 location when neighboring states are included, giving it growth opportunity of 2,316 stores. That's a big number and a long way from the current 316. In fact, it would take until about 2040 to reach 2,316 stores assuming the company makes good on its goal of expanding by roughly 10% annually.
It is absurd to think such a forecast could be made with any degree of accuracy as these are dynamic times in food retailing and sales are transitioning online, making it hard for most operators to forecast even a few years ahead. However, the crystal ball Grocery Outlet and its market forecasting firm eSite Analytics are using is sufficiently clear to look 21 years into the future?
The company's optimism and visibility into its growth prospects doesn't stop at 2040. Over the long term, when expansion opportunities in existing and contiguous markets are tapped out, the company believes the market potential exists to establish 4,800 locations nationally.
It's an ambitious forecast for sure and in theory anything is possible. After all, who would have imagined 20 years ago that Dollar General would have more than 15,000 stores and be in the middle of a year in which it will open close to 1,000 stores. Grocery Outlet, with its unique value proposition and operating model, could be the next big thing in food retailing. Or not.
The company noted in its prospectus, as is always the case in stock offerings, that there is a high degree of risk associated with investing in the company's stock. One of the biggest risks appears to believing in a store expansion estimate that is impossible to validate with any degree of precision given the turmoil happening in food retailing.